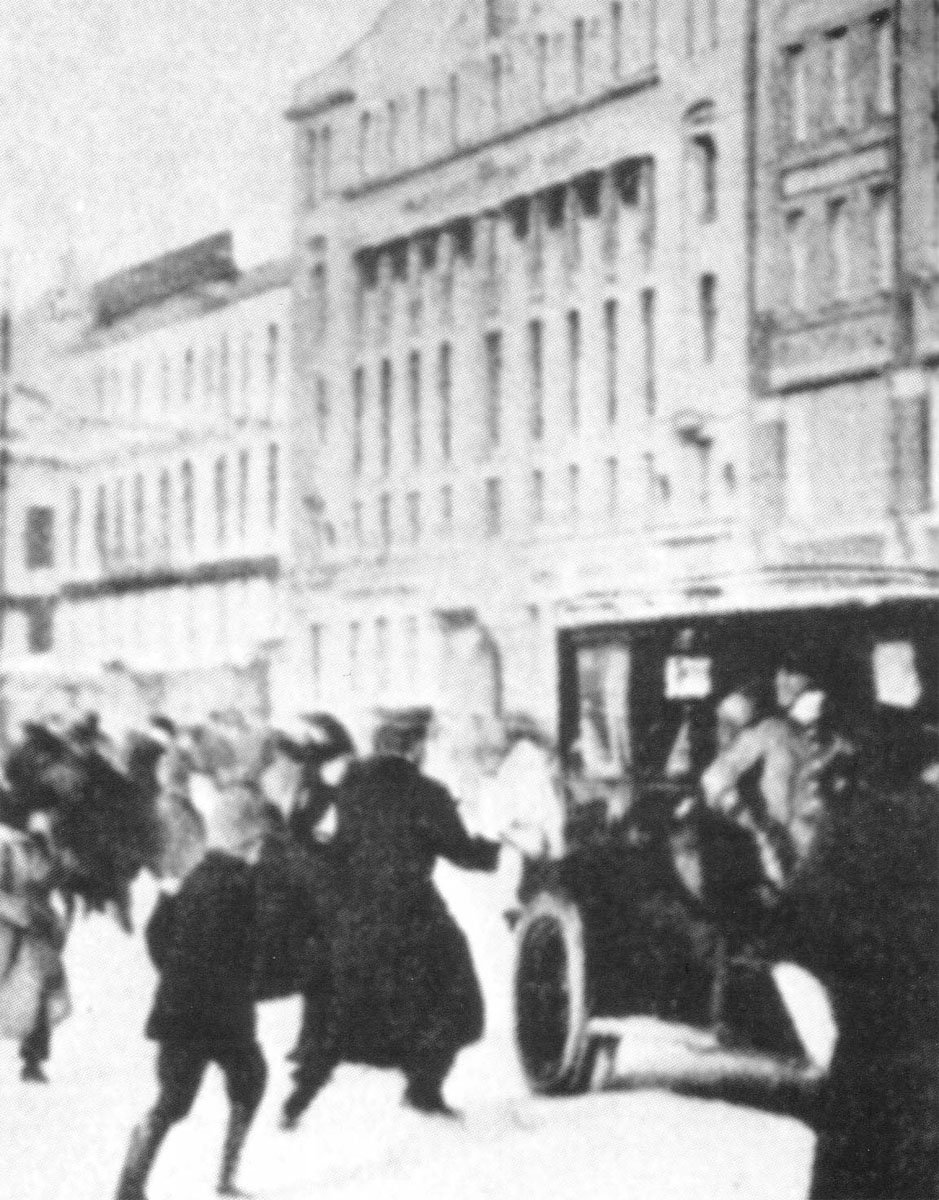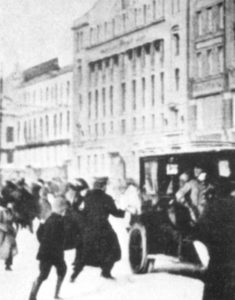 World War One Diary for Sunday, March 4, 1917:
Home Fronts
Russia: Food riots in Petrograd (and on March 6 and 7),
France: Tubercular Ex-Soldiers Flag Day.
Britain: War Office decides to form 9 tank battalions (total of 1,000 tanks).
Western Front
France: General d'Esperey (Northern Army Group) vainly asks Nivelle to let him attack retreating Germans (and on March 6 again), asks for tanks on March 9.
Aisne: French advance between rivers Oisne and Aisne, south of Mouvron.
Somme: British 8th Division (1,137 casualties) captures Bouchavesnes with 217 PoWs and repels six counter-attacks.
Verdun: German 28th Division penetrates Caurieres Wood.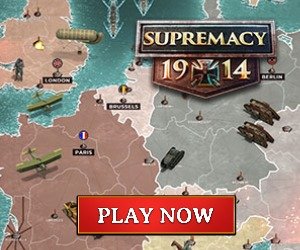 Eastern Front
Germany: Hoffmann diary 'The Russian Army is deteriorating.'
Rumania: Rumanians troops bombard near Calieni, but lose Magyaros Ridge on March 8 and fail to regain it on March 10 and 28.
Southern Fronts
Isonzo: Italians form Gorizia Defence Command (3 corps) for Mt Kuk to Mt Santo sector under General Capello, Second Army reduced to IV Corps because of this.
Austrian attack east of Gorizia repulsed. Italians occupy heights in Costabella Mountains. Fighting in the Dolomites.