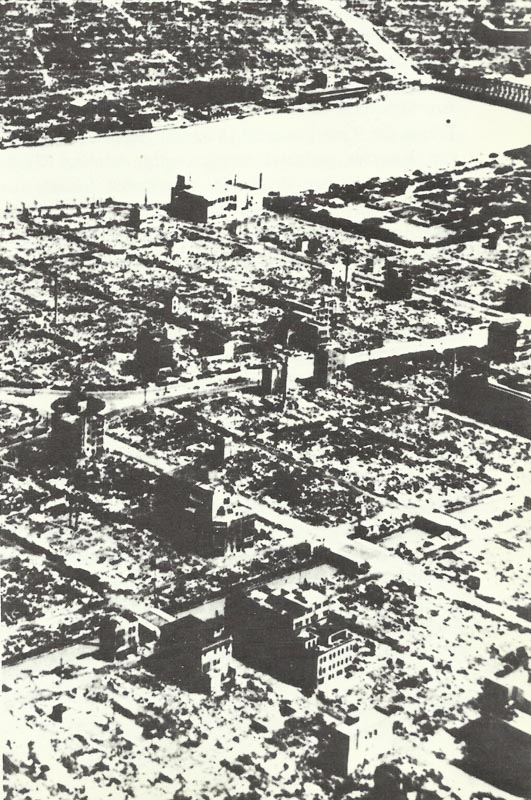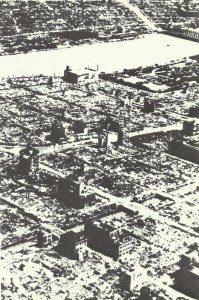 Diary for Friday, March 9, 1945:
Air War
Pacific: 'MARCH FIRE BLITZ' ON TOKYO. 279 low-flying B-29 Superfortresses drop 1,667 t. napalm and oil bombs on Tokyo (night March 9-10); 'fire-storm' devastates 26 sq km of built-up area, killing 84,000; 102,000 injured, a million rendered homeless. Similar raids on Nagoya, Osaka, and Kobe. Inadequate Japanese defenses and ARP services are unable to cope.
Occupied countries
Indochina: Japanese depose Vichyite administration, forcibly disarm French garrisons, and establish puppet 'Empire of Annam'.
Western Front
Patton and Hodges (1st and 9th US Armies) join forces near Remagen.