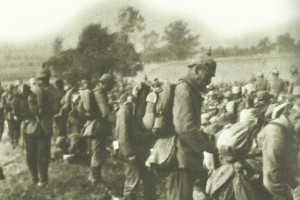 Diary for Tuesday, March 9, 1915:
Eastern Front
German Eleventh Army (Fabeck) formed.
Poland: ­New Gallwitz offensive near Przasnysz checked until March 14.
Western Front
Argonne: Fighting between Fou de Paris and Bolante (and also on March 14 and 18).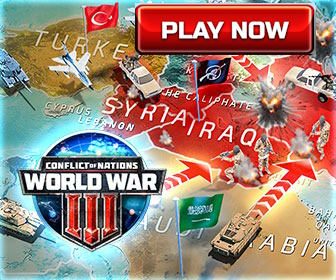 Secret War
Persia: British arrest 2 Germans at Bushire consulate (Gulf); telegrams prove sabotage intent, but only Wassmuss diplomatic code captured. British ambassador at Tehran protests at Persian pro­-German attitude on March 16.
African Fronts
Cyrenaica: Italian General Moccagatta defeats 1,500 rebels (and again on March 11) but inland garrisons evacuated until October.
East Africa: Rhodesian 2nd Regiment leaves for Southwest Africa.
Politics
Bulgaria: British ambassador in Sofia meets Bulgar Prime Minister, who is not impressed by Allied Dardanelles operations.
Home Fronts
Britain: Lloyd George Commons speech on mobilizing industry for war. Officers in uniform forbidden to visit nightclubs.