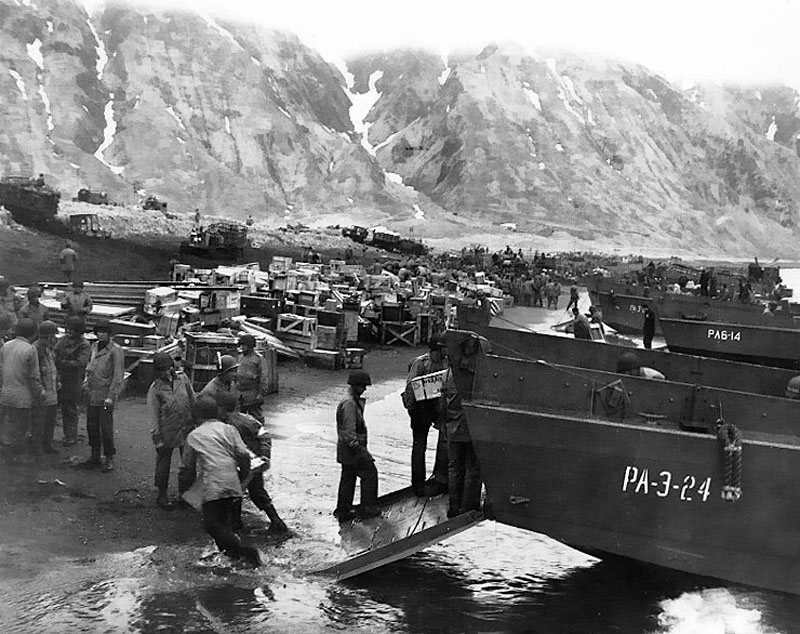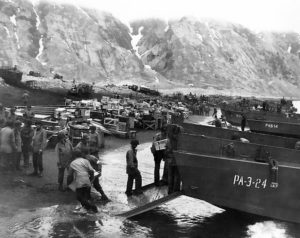 WW2 War Diary for Tuesday, May 11, 1943:
Sea War
Pacific – Operation Landcrab: Americans land on Attu (Aleutian Islands). Japanese garrison withdraws to strong defensive positions and fights to the death; US troops gravely hampered by appalling weather and bad terrain.
Atlantic: 3 U-boats sunk during attacks on Convoy HX.237 (May 11-13). Destroyer Hesperus and U-223 fight dramatic but inconclusive battle with guns, torpedoes and depth-charges. U-223 escapes despite ramming. First of 5 Italian submarines leaves Bordeaux on transport mission to Sumatra and Singapore (2 lost).
Air War
Britain: FW 190 fighter-bombers attack Great Yarmouth. 26 killed in ATS hostel.