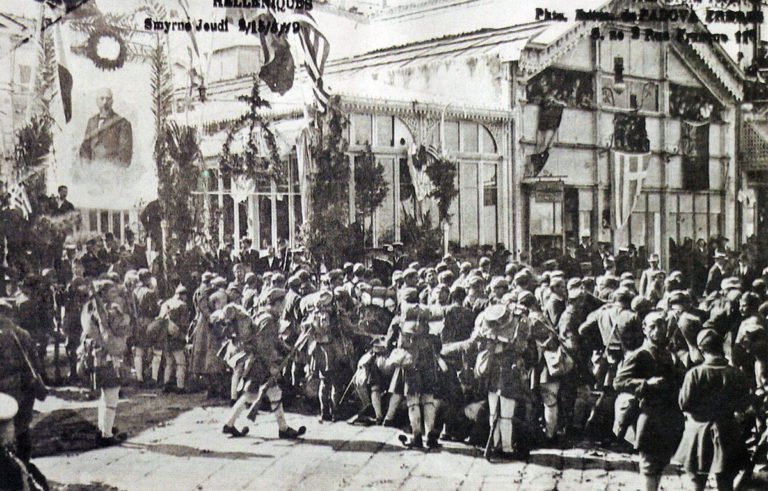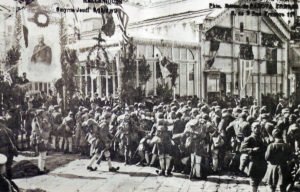 World War One Diary for Tuesday, May 13, 1919:
Turkey­: Greek troops land at Smyrna (until May 16) initially to protect Christian population and keep order, but about 20 Turks soon shot in streets; Greeks court-martial 74 Greeks, Turks and Armenians for rioting (3 Greeks executed). Greeks occupy Magnesia (May 24), Aidin (May 27) and Aivali (May 28) inland.
France – Peace Process: Count Brockdorff-Rantzau note to Clemenceau refuses Germa­ny's unique responsibility clause (and on May 24).
Baltic States: Estonian Army (20,000 men) moves nearer Petrograd, lands at Kaporia Bight with Royal Navy support.
Britain: War shipping losses announced as 2,197 ships (7,638,020 grt).
Afghani­stan: British Khyber Pass force occupies Fort Dakka. Afghans counter-attack (May 16) after falsely suing for peace (May 14), daily Northwest Frontier fighting till June 3.