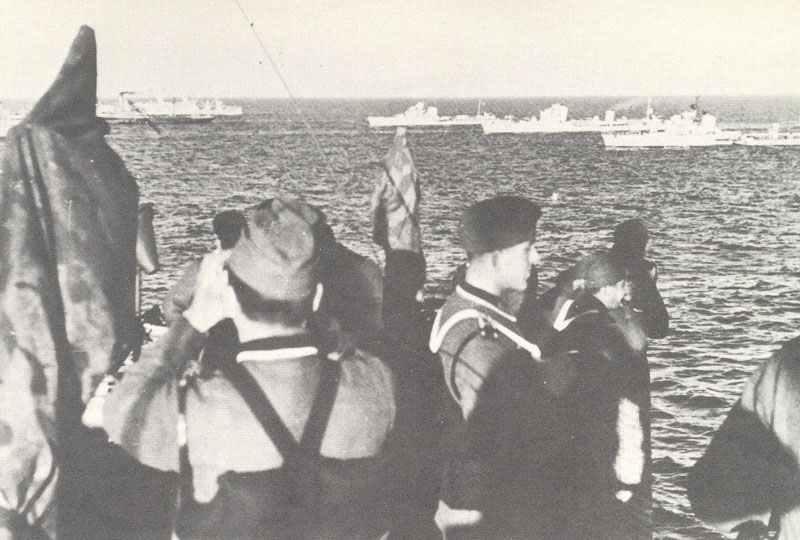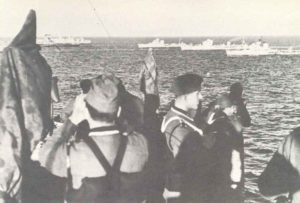 WW2 War Diary for Thursday, May 14, 1942:
Sea War
Mediterranean: Britsih sub Turbulent makes repeated attacks on heavily escorted Italian convoys making for Benghazi (May 14-29); sinking 3 merchant ships and destroyer Emanuele Pessagno.
Atlantic: First major convoy operation along US East Coast – from Hampton Roads (Virginia) to Key West (Florida).
Arctic: Damaged cruiser Trinidad leaves Murmansk for Scapa Flow under heavy escort. Dive-bombed by Ju 88 bombers and set on fire (scuttled, May 15).
Secret War
USA: American experts – who have broken Japanese naval code – learn that Admiral Yamamoto plans complex operation to destroy US Pacific Fleet in Central Pacific.