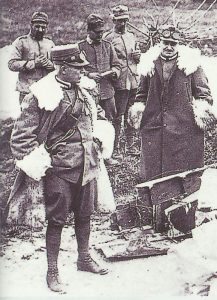 Diary for Tuesday, May 16, 1916:
Southern Fronts
Italian Front: Cadorna arrives at Thiene from Udine to conduct Trentino defence.
Middle East
Armenia: 15,000 Russians (new 127th Division) sail from Mariupol (Azov Sea) for Trebizond in 28 ships and land on May 21, 123rd Division follows on May 30.
Sinai: Anzacs storm Turk camp at Bayud; NZ troops raid Bir Salmana (20 miles East of Katia on May 31). British railway reaches Romani on May 19.
African Fronts
British Somaliland: Las Khorai, surrounded by Dervishs, relieved.
Chad: 737 French soldiers defeat Sultan Bakhit (submits 23 June) but flees into Darfur; captured on July 16.
Sea War
North Sea: Dover Patrol engages German destroyers off Belgian coast.
Mediterranean: German U-boat U39 (Forst­mann) cruise (until June 6) sinks 21 ships (2 neutral) worth 52,812t for only 5 torpedoes and 5 HE charges but 365 88mm shells (including 18-minute shelling of Porto Ferraio, Elba).
Black Sea: ­Russian Navy begins major amphibious operations (until May 30).
Air War
Western Front: 27 Anglo-German air combats, Royal Flying Corps lose 2, Germans lose 2 aircraft (13 indecisive ones following day). 2nd Lt Ball in 11 Squadron Bristol Scout sees first action against Albatros planes over Givenchy.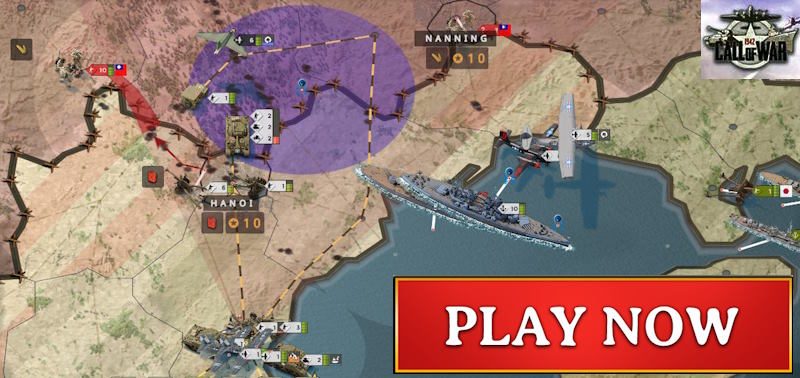 Politics
Iceland agrees with Britain to divert all exports from Germany.