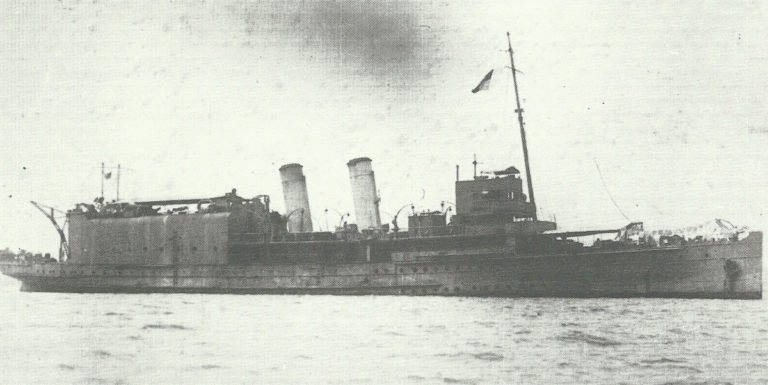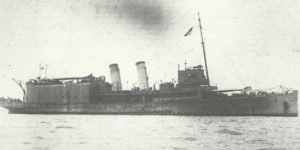 World War One Diary for Saturday, May 18, 1918:
Sea War
Western Mediterranean: Heavily damaged (by carrier Empress seaplane escorting convoy off Gibraltar) U-39 forced into Cartagena (Spain) where interned for duration of war (UC-56 likewise at Santander on May 24). French destroyer Catapulte sinks in collision with British SS Warrimoo off Bone, Algeria.
Air War
Germany – First British retaliatory raid on a German city: 33 bombs from 6 No 55 Squadron DH4s kill 110 people at Cologne (some panic on streets), which returning repulse 2 German formations, shoot down 2 fighters. Considerable building damage (est. RM 340,000).
Adriatic: Austro-Italian seaplane combats west of Pola.
Western Front
Somme: Australians capture Ville-sur-Ancre and take 360 PoWs (night May 18-19).
Middle East
Mesopotamia: CIGS agrees to postpone Tigris operations till mid­-September, railway to be extended to Tikrit.
Armenia: Turk 12th Division attacks south of river Aras against Gen Silikov's 6,000-7,000 Armenians with 28 guns (until May 19), occupying Igdir while 5th Division captures two passes on Tiflis road (May 19).
Home Fronts
Ireland: Lord French proclamation re pro-German conspiracy (Government blue book on May 24).
France: Metal workers strikes 'until peace' (until May 28) in Loire Department; 3 infantry battalions, 9 cavalry squadrons, 560 gendarmes tied down. Mainly peaceful until police officers wounded on May 23. Clemenceau's deputy PPS Barnier arrives on May 24; 43 union leaders arrested night May 25-26 and 73 workers drafted.