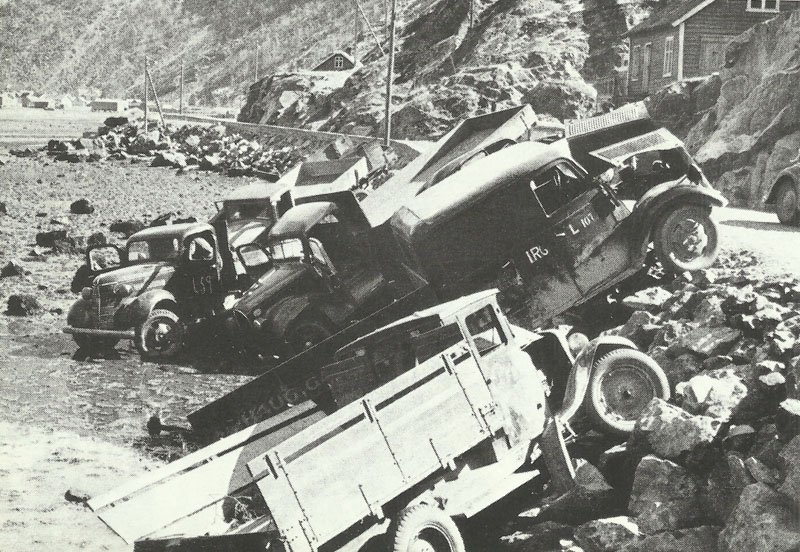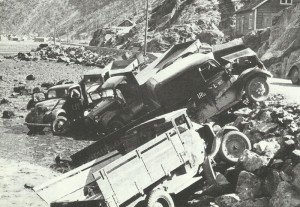 Diary for Thursday, May 2, 1940:
Norway
Evacuation of Namsos: British and French troops leave ruined town night May 2-3. Ju 87 Stukas attack May 3, sinking French destroyers Afridi and Bison.
British troops land at Mosjoen.
Sea War
Mediterranean: Chamberlain announces that powerful Anglo-French fleet is en route to Alexandria.