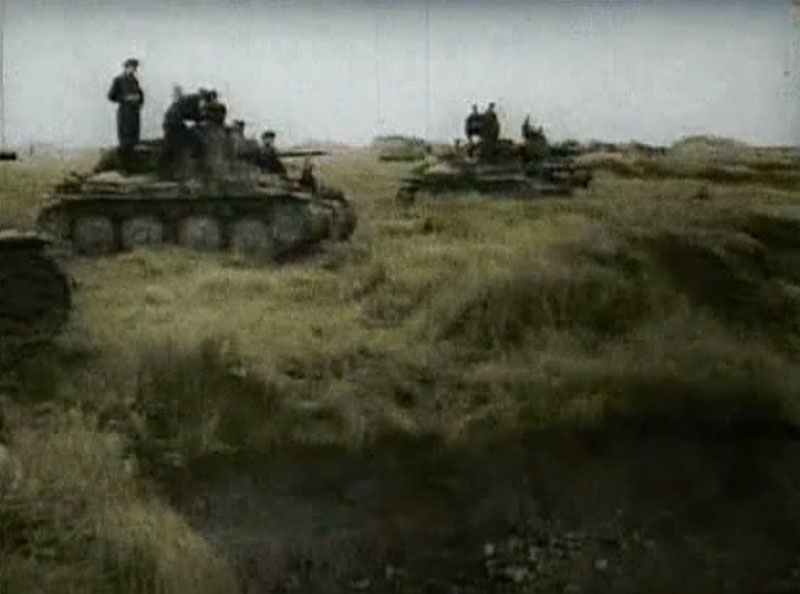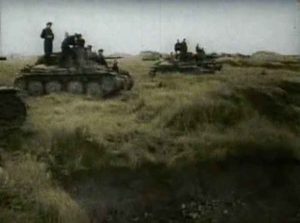 Diary for Monday, May 20, 1940:
Western Front
Guderian's 1st and 2nd Panzer divisions race to the Channel Coast, despite gallant but ineffectual resistance by troops from British 12th and 23rd (Territorial) divisions. 1st Panzer division captures Amiens at midday and 2nd Panzer division reaches Abbeville and Noyelles, at mouth of river Somme, in the evening, after advancing 240 miles (ca. 386 km) in 11 days. Germans capture Laon, 60 miles (ca. 97 km) in front of Paris.
Air War
RAF attacks German tanks in Arras-Cambrai sector, carry out night raid on Rotterdam oil storage tanks, and attack German communications at Givet, Dinant and Charleville.
Secret War
Tyler Kent, cipher clerk in US Embassy, London, detained by British police and charged with copying hundreds of confidential documents over five-year period (some had been passed on to Nazi sympathizers and thence to Italian Embassy, London).