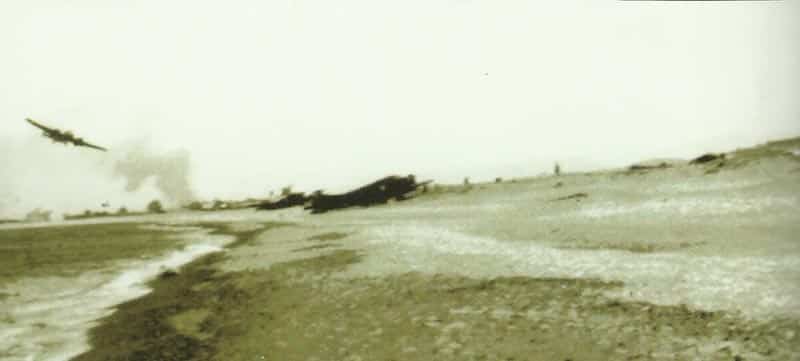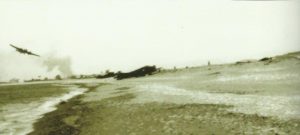 Diary for Wednesday, May 21, 1941:
Air War
Airborne invasion of Crete: German airborne troops storm 'Hill 107', overlooking Maleme airfield (Crete). 80 Junkers Ju 52 crash-land on shell-swept airfield, bringing regiment of mountain troops.
Sea War
Mediterranean: British 'Force D' (3 cruisers and 4 destroyers) scatters seaborne invasion fleet north of Crete, destroying 10 converted fishing boats (night May 21-22).
Atlantic: American cargo ship Robin Moor sunk by U-boat U-69 (crew spend 2 1/2 weeks in open boats before rescue).