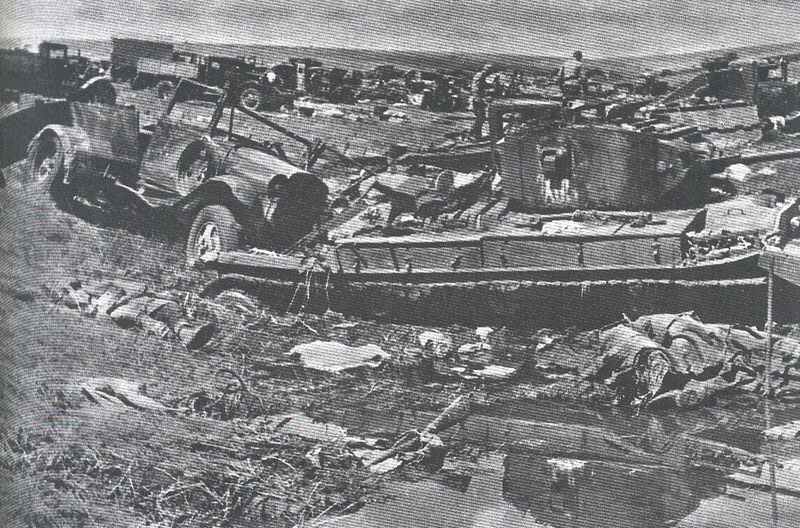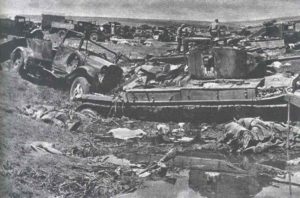 WW2 War Diary for Saturday, May 23, 1942:
Eastern Front
Ukraine: Panzer spearheads trap 2 Russian armies in Barvenkovo Salient (Germans take 214,000 PoWs by May 31).
Home Front
USA: Grumman Hellcat naval fighter – designed to outclass Mitsubishi Zero – ordered into production one month ahead of prototype's first flight (production begins in October while the Long Island assembly plant is still under construction !).