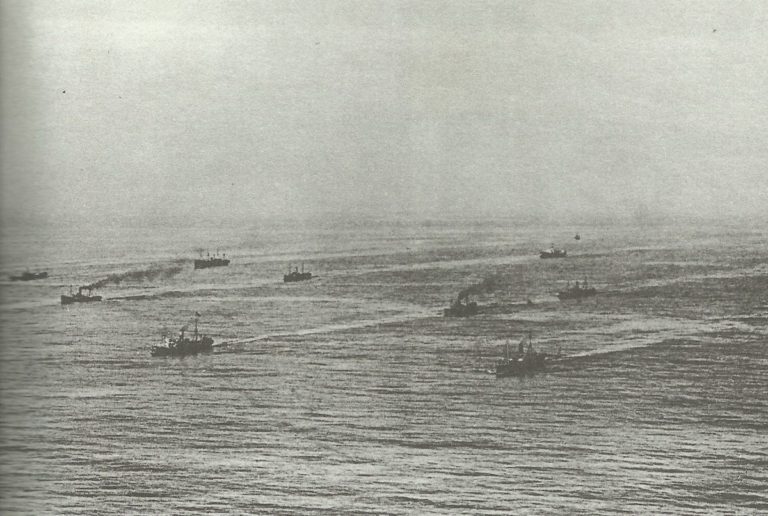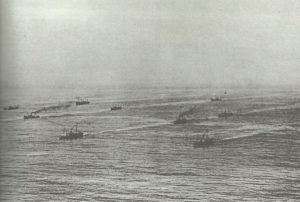 World War One Diary for Thursday, May 24, 1917:
Sea War
Atlantic: First homeward-bound British transatlantic convoy sails from Hampton Roads, Virginia, USA, arrives safely despite fog and rough seas, 1 straggler lost to U-boat (4 convoys follow in June with 60 ships, no losses).
First U­-cruiser patrol (2 5.9in-guns and 18 torpedoes) begins: U-155 (Meusel) sinks 10 steamers and 7 sailing ships in 104 days or 52,000t (until September 4) on 10,220­-mile voyage, longest yet.
Adriatic: French submarine Circe torpedoes and sinks UC-24 off Cattaro. 2 Royal Navy monitors shell Prosecco crossroads and airfield near Trieste despite Austrian seaplane attacks (1 bomb hit, 1 shot down).
Eastern Front
Russia: Kerensky's Declaration of the Rights of Soldiers (published on May 27).
Politics
USA: Prince Udine's Italian War Mission sees Wilson (landed New York on May 9-10).