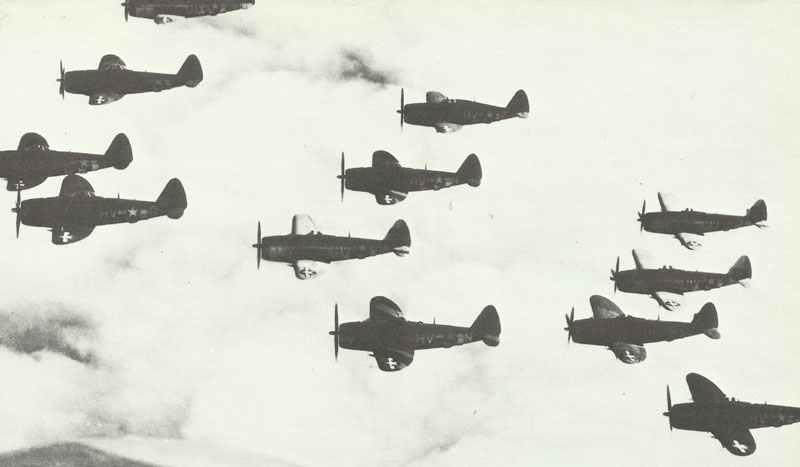 WW2 War Diary for Tuesday, May 4, 1943:
Air War
Western Europe: P-47 Thunderbolts escort B-17 Fortress bombers during raid on automobile factory in Antwerp.
Eastern Front
Southern Sector: Hitler postpones launching of Operation Zitadelle ('Citadel') from May 9 to mid-June.
Far East
China: Japanese troops advance south of river Yangtze.