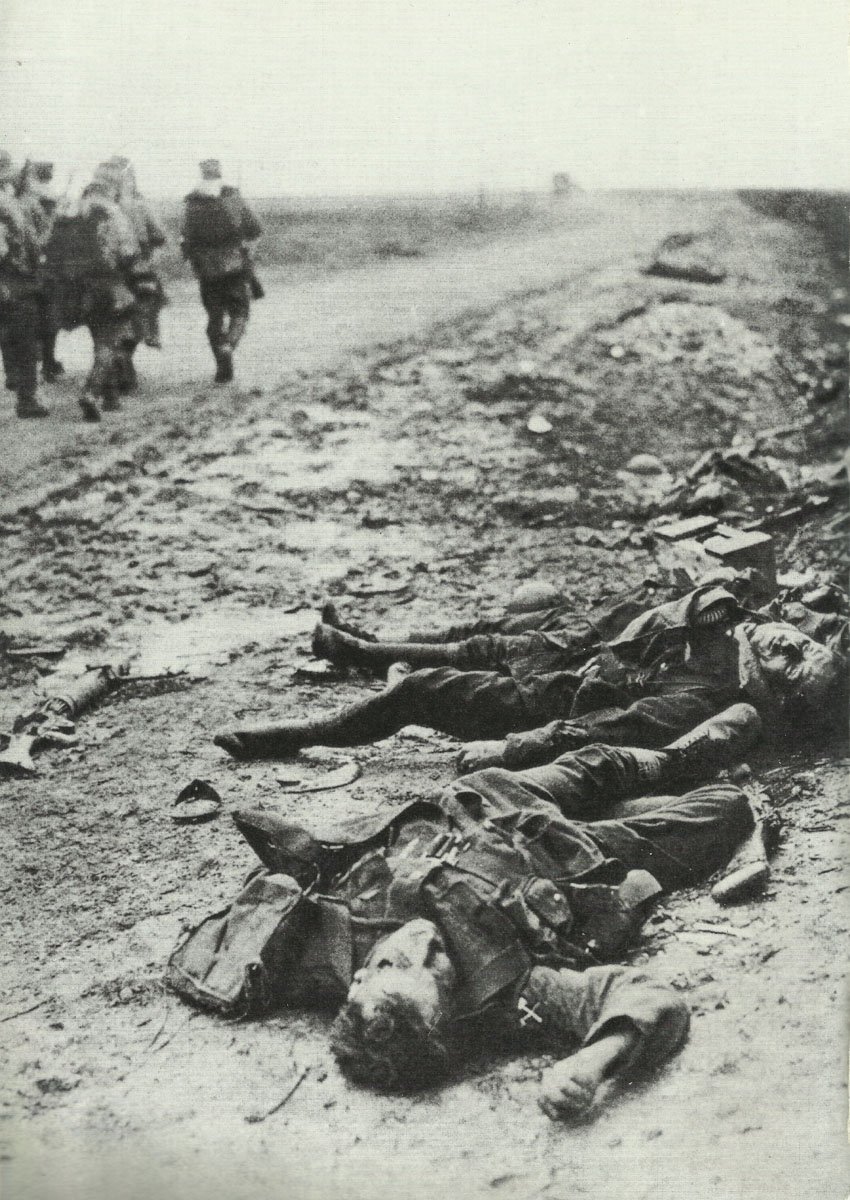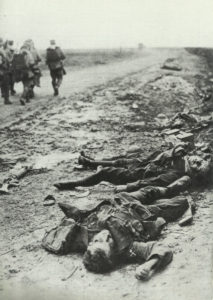 World War One Diary for Sunday, May 5, 1918:
Western Front
Artillery duels and widespread skirmishing.
France: Foch orders army commanders and higher not to yield ground for defence in depth.
Somme: British advance at Morlancourt between Ancre and Somme.
Eastern Front
USSR: Trotsky approves 'in principle' re-routing Czech 2nd Division (still west of Omsk) via Archangel.
Finland: Last Red Guards surrender in Kymi Valley; 9,000 PoWs; 57 guns and 120 MGs; c.280 Reds shot (until May 15) despite orders.
Africa
Mozambique: Rosecol takes over Pamforce advance. Action of Nanungu in Kireka Mountains (30 miles west of Koronje and 160 miles south of Lake Nyasa): Lettow's 404 men (107 casualties) beat c.800 KAR from NRFF (c.211 cas including 106 PoWs), but both sides retire during night (until May 8).
Sea War
North Sea: U-boat sinks sloop HMS Rhododendron.