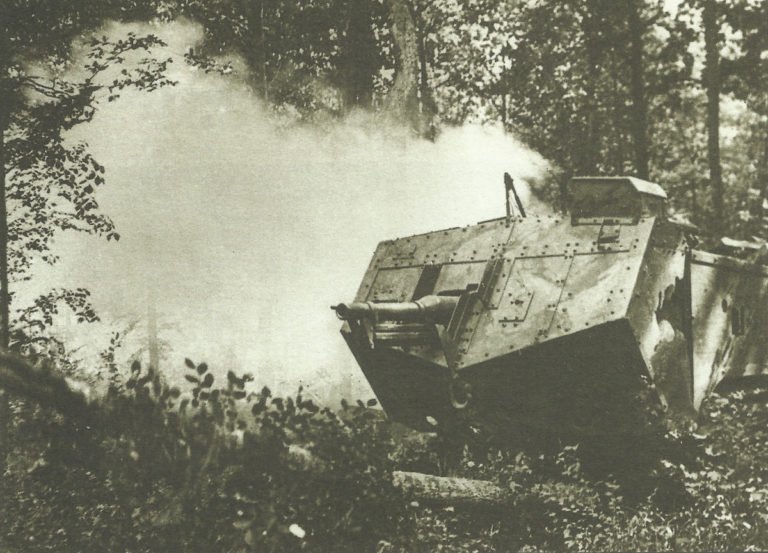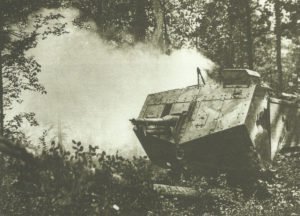 World War One Diary for Saturday, May 5, 1917:
Western Front
Aisne: With 48 Saint Chamond tanks (combat debut) in support (6 lost) French take crest of Craonne Ridge including Chemin des Dames, Laffaux Mill with 6,000 PoWs (De Lattre's 3rd Battalion, 93rd Infantry has 300 casualties but takes 500 PoWs and Cerny underground works); French repulse counter-attacks on May 6.
Southern Fronts
Italian Front: Italians repulse Austrian attacks on Carso.
Macedonia: Allied artillery preparation begins, French 122nd and Greek Seres Divisions take Bulgar Vardar sector trenches near Gevgeli (Bulgar frontier), repulse counter-attack on May 7.
At Paris conference British announce 1 division and 2 cavalry brigades will be withdrawn from Salonika; Jellicoe says force will starve unless reduced.
Politics
USA: British Secretary of State Balfour first non-American to address Congress.
Liberia: Government severs relations with Germany.
Russia: Foreign Minister Miliukov tells Petrograd Soviet 'Russia will never agree to a separate peace.' Dumas President says same on May 10.