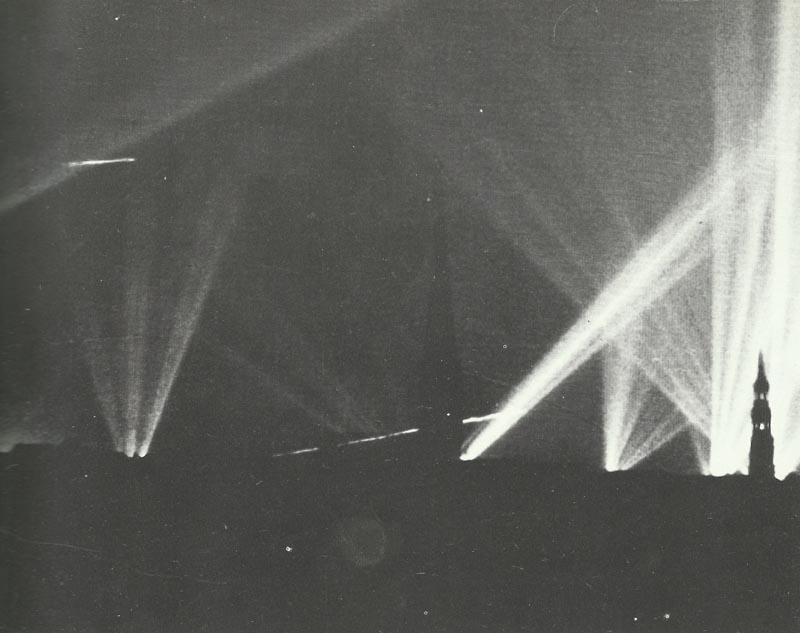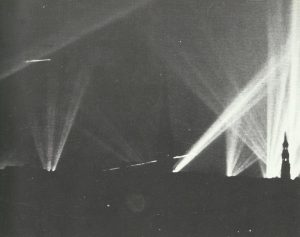 Diary for Thursday, May 8, 1941:
Air War
RAF night raids on Germany by 359 aircraft: main targets, Hamburg and Bremen.
British radio counter-measures and decoy fires (code-named 'Starfish') foil attempted 'Blitz' night raid on Rolls-Royce works at Derby; many bombs are wasted on Peak District, Nottingham and agricultural Vale of Belvoir. Waddington (Lincs.) airfield and village bombed.
Sea War
German disguised raider Pinguin sunk by HMS Cornwall off the Seychelles.