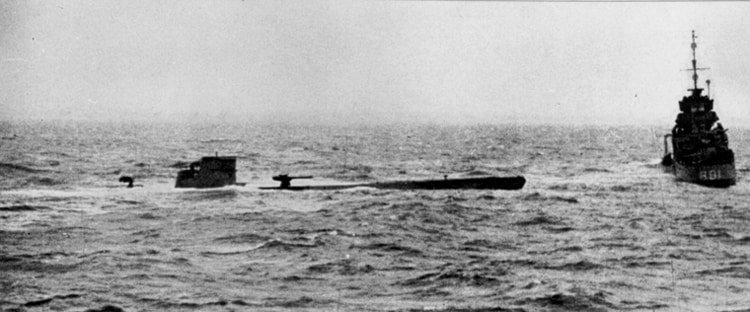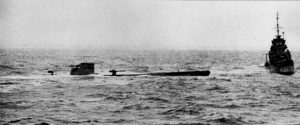 Diary for Friday, May 9, 1941:
Sea War
Atlantic: German U-boat U-110, commanded by the 'ace' Lt.-Cdr. Lemp, depth-charged by British corvette Aubretia. Crew abandons ship and destroyer HMS Bulldog takes in tow. U-100 sinks on May 11, but Naval Enigma cipher machine captured.
Politics
Russia withdraws diplomatic recognition of Yugoslav Government-in-Exile.