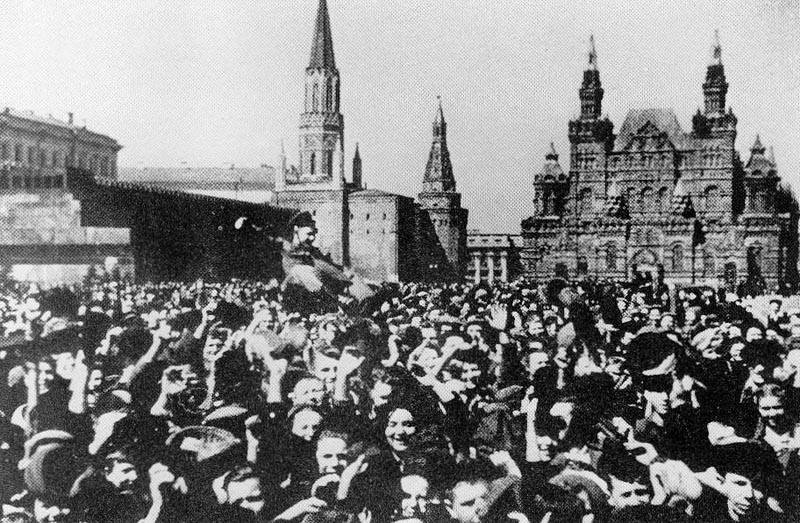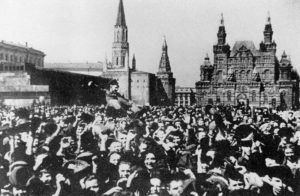 Diary for Wednesday, May 9, 1945:
Home Fronts
Russia – Victory celebrations in Moscow: 2 million people watch spectacular fireworks display.
Britain: Many Defense Regulations revoked.
Russian Front
German Army Group Kurland begins surrendering to Russians. 133,000 surrender (May 9-11).
Occupied countries
France: Surrender of German garrisons at La Rochelle, St Nazaire, Lorient and Channel Islands. Vice-Admiral Huffmeier, Commander of the Channel Islands garrison, surrenders aboard destroyer Bulldog.
Austria: Göring and Kesselring captured by Americans.
Norway: Reichskommissar Terboven commits suicide; aged 46. Quisling arrested by Resistance.
Greece: 20,000 German troops on Crete, Rhodes and other islands surrender to Allied troops.
Okinawa
Americans take Hill 60 and Kochi Ridge.