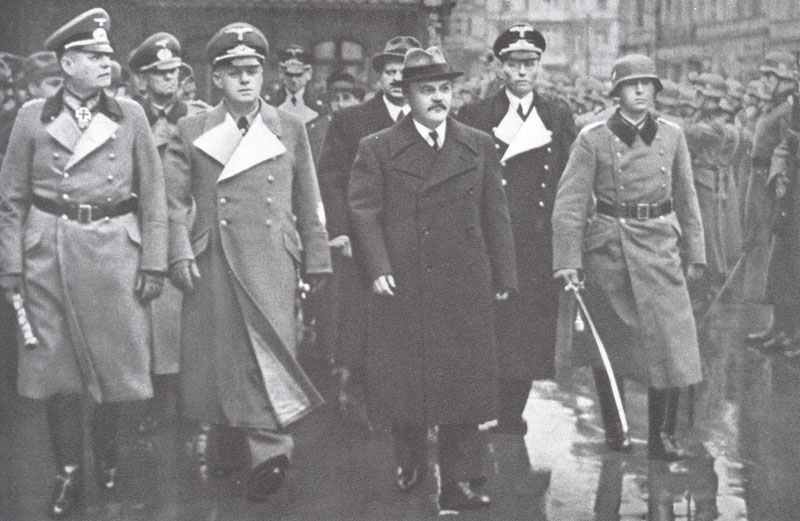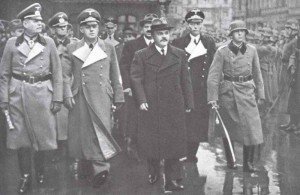 Diary for Tuesday, November 12, 1940:
Politics
Molotov, Russian Foreign Minister, begins 3-day official visit to Berlin to discuss closer collaboration with Axis Powers. He is forced to take shelter during RAF night raid.
Secret War
British Air Intelligence learn from captured German pilot that a 'colossal raid' on Coventry or Birmingham by 'every bomber in the Luftwaffe; will take place by moonlight between November 15 and 20′. However, other information suggests target will be London.
In fact, Churchill knows the truth from de-coded Ultra messages, that Coventry will be the target.