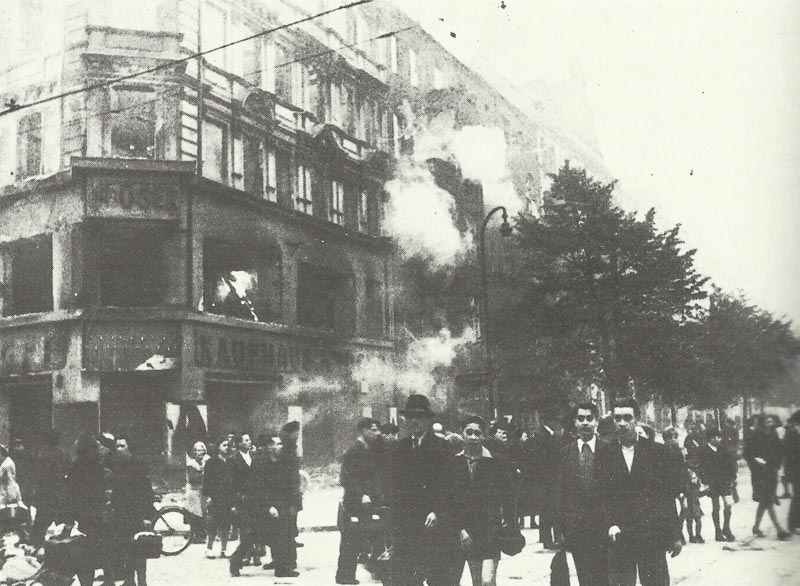 WW2 War Diary for Thursday, November 18, 1943:
Air War
Germany: BATTLE OF BERLIN. RAF launches 5-month-long series of massive night raids, designed to 'wreck Berlin from end to end' (Air Marshal Harris). 50 diversionary raids on other cities. 25,000t bombs dropped in 16 major and 16 minor attacks, destroying 9 sq km of city.
Bombing of Berlin: 25,000t of bombs dropped in 32 attacks destroying 9 sq km of city. 6,166 dead, 18,431 badly injured, 1,500,000 homeless; 325 factories damaged. 1,047 RAF planes lost.