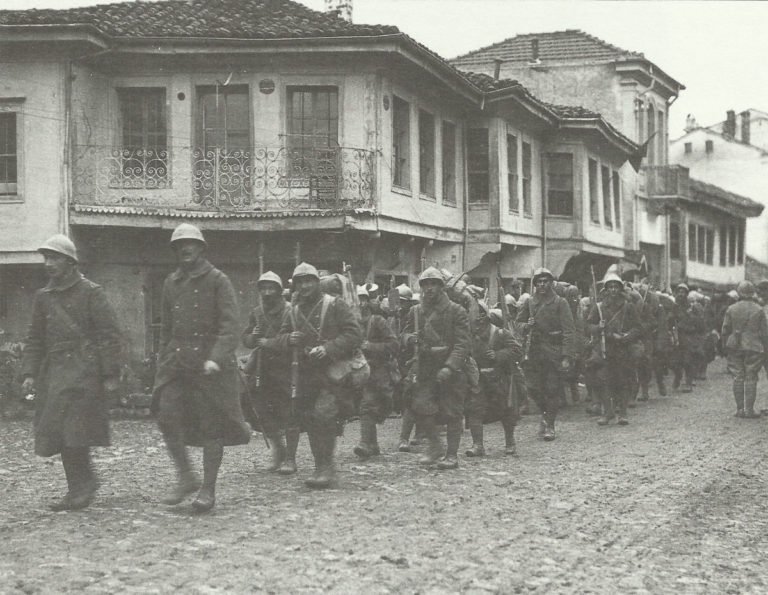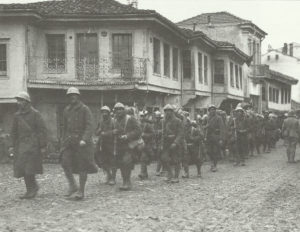 World War One Diary for Sunday, November 19, 1916:
Southern Fronts
Serbia – Fall of Monastir to Allies: Serb and French cavalry ride in 4 years to the day since Serbs captured town from Turks in First Balkan War, 1912. Sarrail thanks all nations and claims first French victory since the Marne. Fighting to north of Monastir on November 22.
Eastern Front
Rumania: Falkenhayn's Group Kuehne reaches Filiasi road net 40 miles southeast of Tirgu Jiu; Captain Picht's motorized battalion diverted west from Filiasi to open Iron Gates and railway from behind
Sea War
Baltic: Russian heavy cruiser Rurik mined badly in bows, but operational again early 1917.
Neutrals
USA: Wilson peace note to combatants.