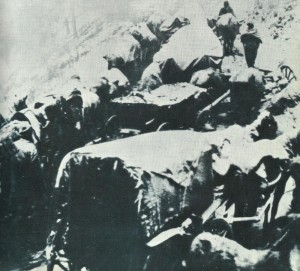 Diary for Tuesday, November 23, 1915:
Southern Fronts
Serbia: Fall of Mitrovica and Pristina drives Serbs west of Kossovo Plain. Germans claim 17,000 PoWs and captured 35 guns.
200,000 Serbs begin epic 100-mile retreat west and southwest into Albania across mountains in 4 columns having burnt last trucks and guns but kept 24,000 Austrian PoWs; 20,000 Serbs die on the march in cold weather.
Salonika: British 26th Division begins landing (sailed from Marseilles on November 13).
Italian Front: Austrians evacuate Morl and Rovereto (Trentino).
Western Front
Britain: Prime Minister Asquith has decided to relieve Field Marshal French from BEF and sends Lord Esher to tell him.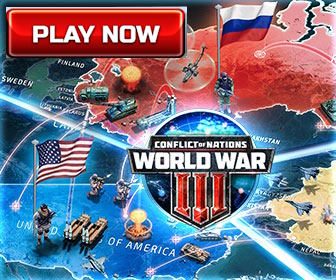 Russian Front
STAVKA orders Russian Seventh Army from Black Sea coast to Eastern Galicia for offensive.
African Fronts
Cameroons: Allied advance on Yaunde resumes.
Western Desert: British begin operations against Senussi (British 'Western Frontier Force' of 2 composite brigades). Sollum and Sidi Barrani evacuated.
Politics
Preliminary British agreement with Netherlands Overseas Trust for Holland rationing.
Home Fronts
Turkey: Military Censor restricts letters to two pages of good handwriting.