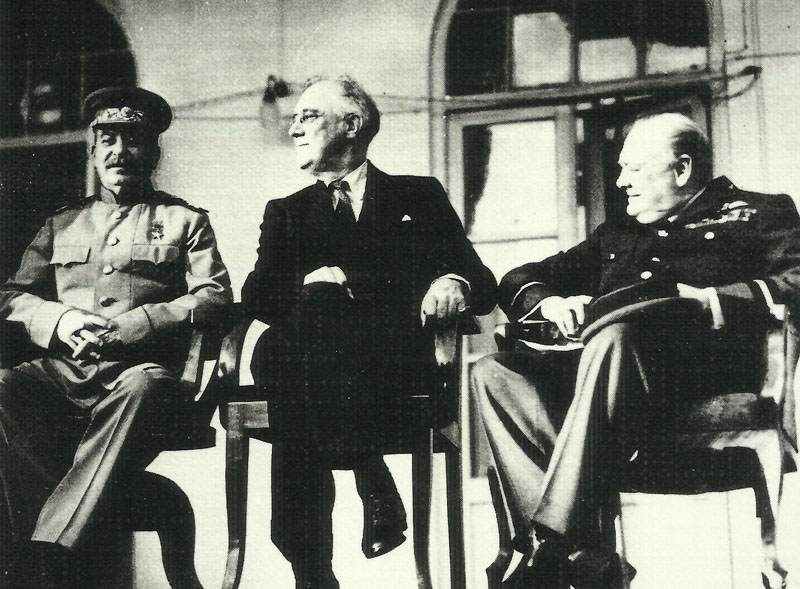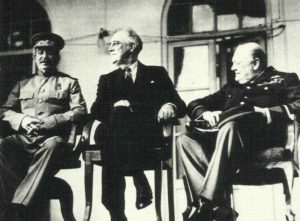 WW2 War Diary for Sunday, November 28, 1943:
Politics
CONFERENCE AT TEHERAN (ends December 1): British and Americans give top priority to Operation Overlord. Soviet forces to fight Japan after defeat of Germany. Stalin receives ceremonial 'Sword of Stalingrad' – made in Sheffield, by order of King George VI.
Columbia: Government proclaims 'state of belligerency' with Germany, following sinking of Colombian steamer, November 27.
Mediterranean
Italy: British 8th Army drives north from river Sangro.