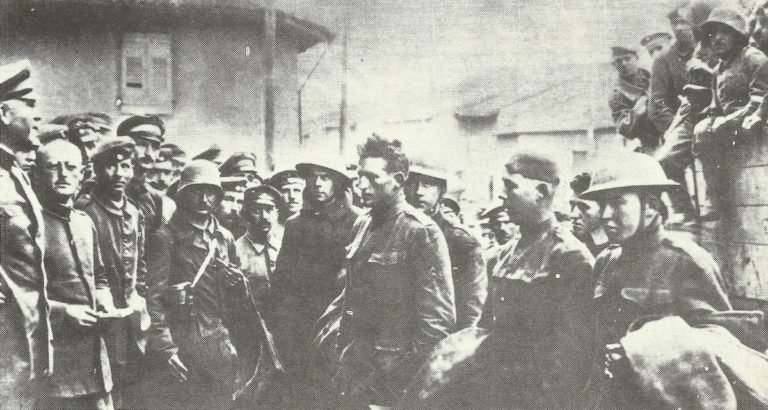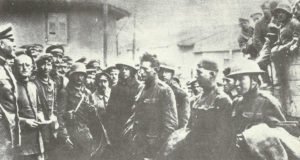 World War One Diary for Saturday, Npvember 3, 1917:
Western Front
France: First 3 AEF US troops killed and 11 made PoWs in German storm coy trench raid.
Aisne: French patrols reach south bank of river Ailette.
Eastern Front
Baltic Provinces and Western Russia: Fraternization.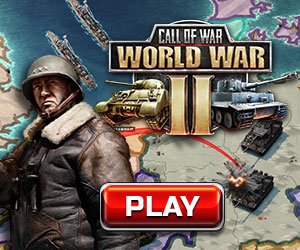 Southern Fronts
Italian Front: Cadorna informs Rome he will retreat behind river Piave and hints at separate peace. French 64th and 65th Divisions begin arriving west of Lake Garda (until November 5). Germans refuse any more divisions for Italy.
Sea War
Channel: British submarine C15 sinks UC 65 (top 1917 sinker with 103 ships worth 112,859t) off Dartmouth, last of 6 Royal Navy submarine U-boat kills in 1917.