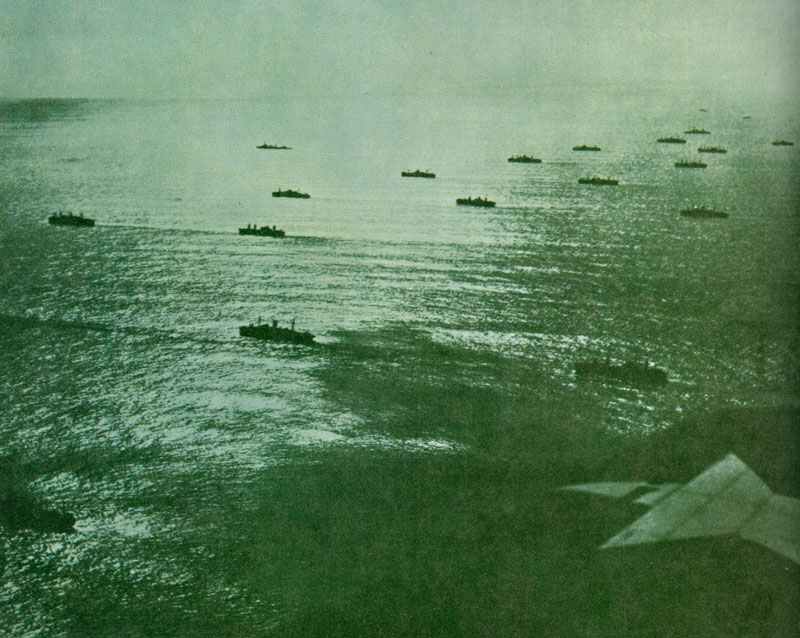 WW2 War Diary for Wednesday, November 7, 1942:
Sea War
Mediterranean: U-boats and Italian submarines attack Allied Task Forces engaged in Operation Torch (November 7-15). 7 transports sunk and 3 damaged; destroyers Martin and Isaac Sweers (Dutch) sunk. 5 U-boats and 1 Italian submarine lost.
Secret War
Germany: From German prison camp escaped General Giraud picked up from South France by British S-class sub Seraph, which transfers him to Gibraltar-bound flying boat.