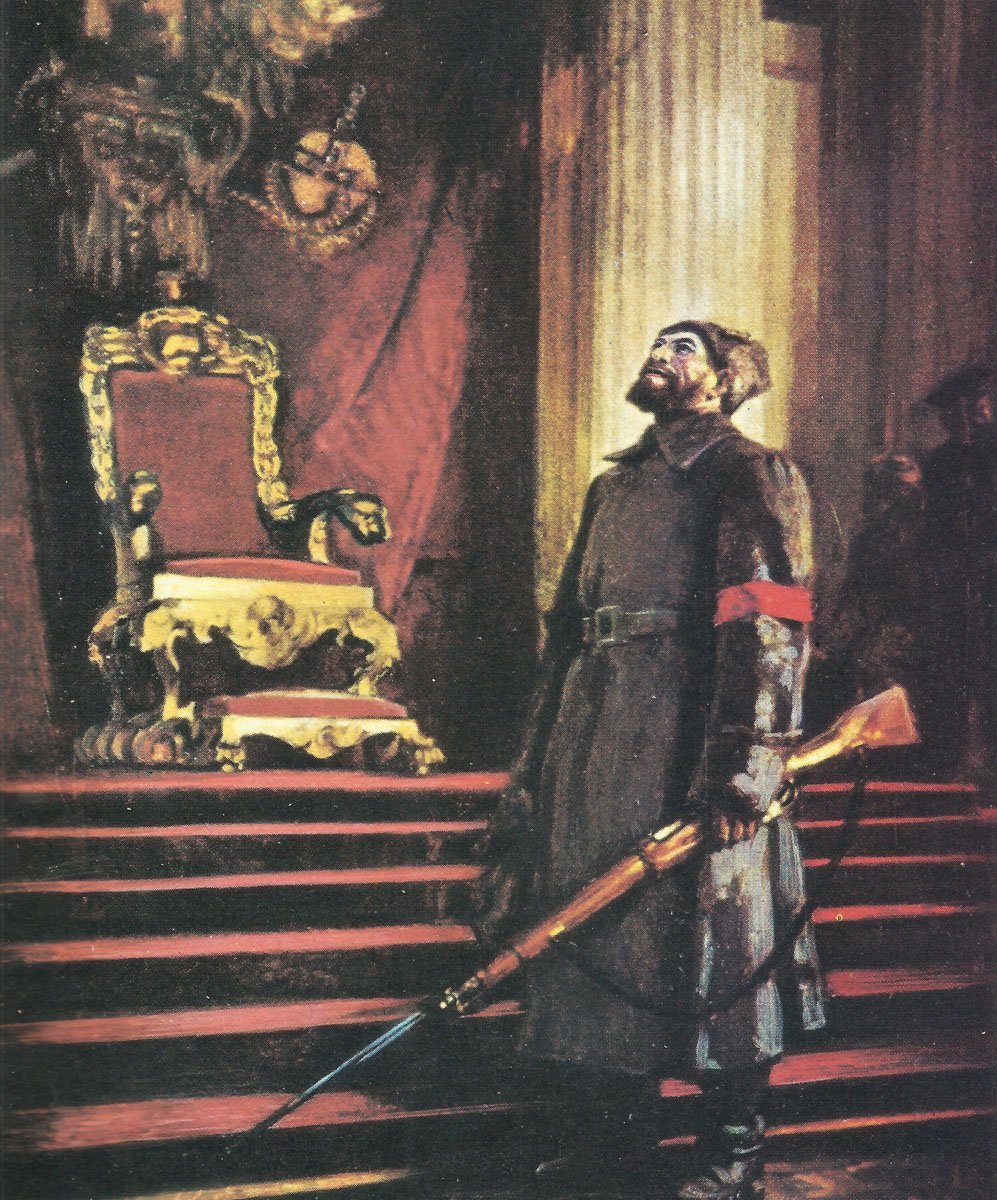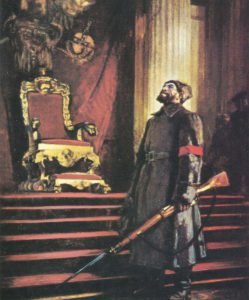 World War One Diary for Thursday, November 8, 1917:
Eastern Front
Russia – BOLSHEVIK REVOLUTION: Red Guards overrun Winter Palace at 0100 hours. c.1,800 Red sailors arrive by train from Helsinki. Military Revolutionary committee cables all fronts to accept revolution or face arrest. Lenin elected Chairman, Council of People's commissars. Red troops occupy Kremlin in Moscow but Cossacks retake Minsk.
Politics
Russia: BOLSHEVIKS SEIZE POWER IN PETROGRAD. Trotsky Commissar for Foreign Affairs.
Britain: E House US Mission arrives in London.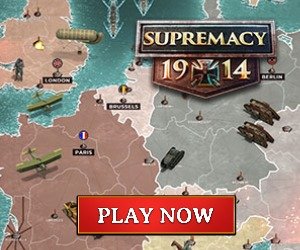 Home Fronts
Russia: Congress of Soviets approves Commissars of the People including Rykov (Interior) and Stalin (National Minorities). Civil Service strike against Reds (strikers arrested and drafted on November 27). Reds seize Yaroslavl, Kazan and Samara on Volga and Vladimir.
Southern Fronts
Italian Front: At Peschiera British and French urge Cadorna's removal, King replies already decided and that Piave line will be held. Bulk of Italian Fourth Army (9 divisions) from Dolomites joins First and Third Armies (21 divisions) on Piave line. Austrians occupy Vittorio Veneto and make it the headquarter of the Fourteenth Army on November 9. Fayolle made French C-in-C in place of Duchene, arrives on November 21.
Middle East
Palestine – Action at Huj: 158 Yeomanry (66 casualties) charge and overrun Turk rearguard taking 11 guns. 52nd Division (702 casualties) storms Sausage Ridge at fifth attempt.
Air War
Palestine: Royal Flying Corps destroy 9 German planes in airfield attacks (until November 9), have ranged 126 targets (November 1-7), drop c.700 bombs (November 7-14) on other targets.