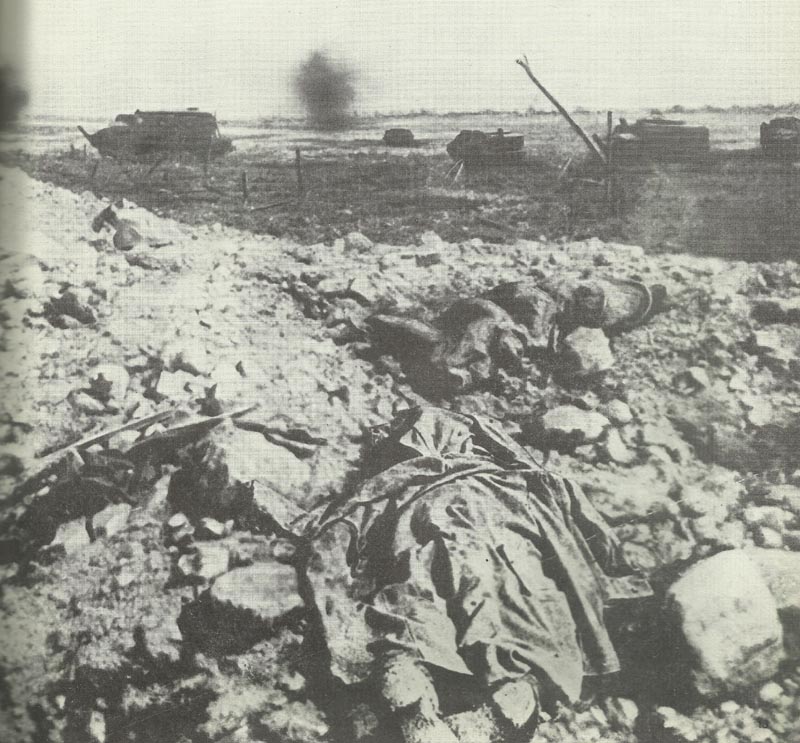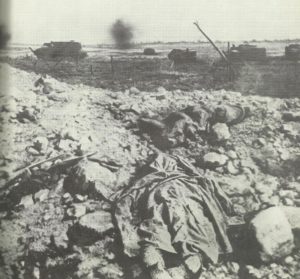 World War One Diary for Tuesday, October 23, 1917:
Western Front
Germany – OHL appreciation: 'The guiding principle of our general military situation remains … that the decision lies in the Western theatre of war'; Major Wetzell of operations section submits proposals for a spring 1918 offensive on Western Front.
Aisne – Battle of La Malmaison ('Laffaux Corner', until November 1): A second 1917 triumph for Petain's carefully planned limited attack strategy. Maistre's Sixth Army attacks with 8 divisions at 0515 hours in fog and cold, aided later by c.80 tanks, captures 3 villages and Fort Malmaison; 8,000 PoWs and 70 guns in 2-mile advance. A German division is heavily gassed and routed. French advance on Chavignon in Laffaux salient; Germans withdraw behind Oise-Aisne Canal.
Lorraine: ­First American shot fired in a land theatre of active operations. At 0605 hours by Sergeant Alex L Arch's French-made 75mm gun of Battery C, 6th Field Artillery, 1st Infantry Division near Xanrey. First American wounded with AEF (a Second Lieutenant).
Flanders: Seventh German counter-attack in Ypres Salient since October 22.
Verdun: Germans gain temporary foothold northeast of Hill 344.
Eastern Front
Baltic States: Germans have retired 20 miles since night October 21-22 from northeast of Riga, destroying bridges to shorten line. Russians follow up on October 24.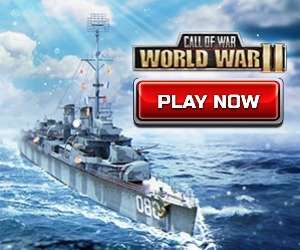 Home Front
Russia: Bolshevik Central Committee votes 10-2 for Lenin's armed uprising; Trotsky to organize 20,000-strong Red Guard (Petrograd armoured car unit defects to Reds on October 24).
USA: New York Police thwart Sinn Fein Easter 1918 Rising plot.