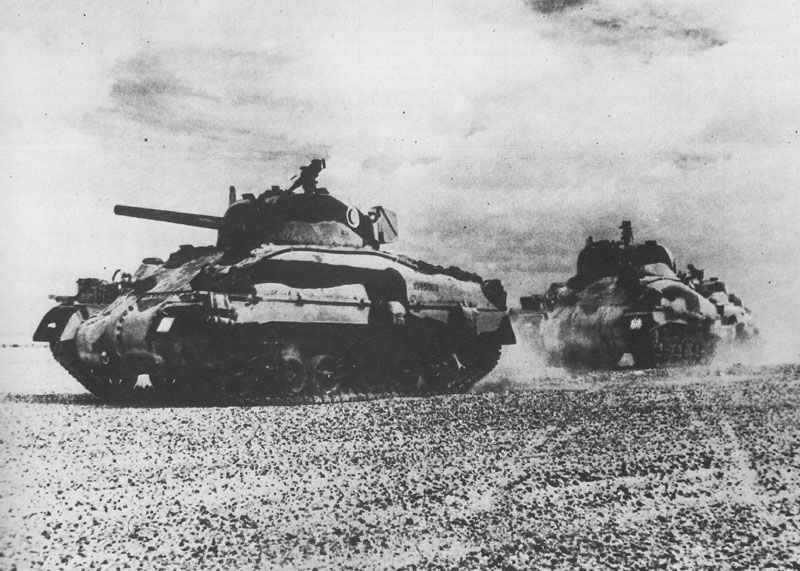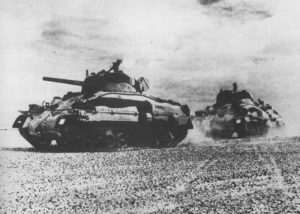 WW2 War Diary for Friday, October 23, 1942:
Africa
Egypt: SECOND BATTLE OF ALAMEIN. Montgomery launches all-out offensive against Axis line in Western Desert – preceded by greatest artillery barrage (900 guns) yet employed in the campaign.
Masterly camouflage operations organized by Lt.-Col. Barkas (involving use of many dummy tanks, trucks and dumps) to convince the Germans that attack will take place farther south. First phase of battle ends November 1.
General Stumme C-in-C Panzer Army Africa killed; General von Thoma takes command until return of Rommel.
[tableX caption="Second Alamein Forces " colwidth="20|20|20|20|20″ colalign="left|center|cnter|center|center"]
, Soldiers, Tanks, Guns, Planes
British 8th Army , "195,000 (11 divisions)", "1,029 (252 M4 Sherman)", "2,311", 750
Axis Panzerarmee Afrika , "104,000 (50,000 Germans)", 489 (211 German), "1,219 (644 German)", 675 (275 German)
[/tableX]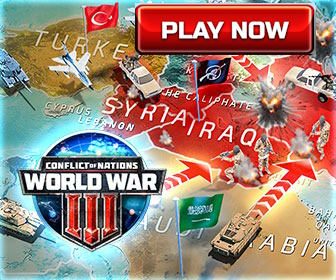 Pacific
Solomons: Japanese make desperate efforts to capture Henderson Field, but their 3-pronged 4-day offensive is uncoordinated and US Marines defeat each attack in turn. Elite Japanese 2nd Division annihilated.
Sea War
Atlantic: Cruiser Phoebe damaged by U-boat U-161 off Congo Estuary.
Home Fronts
Italy: King Victor Emmanuel and Queen Elena visit Genoa – still burning from previous night's bombing.