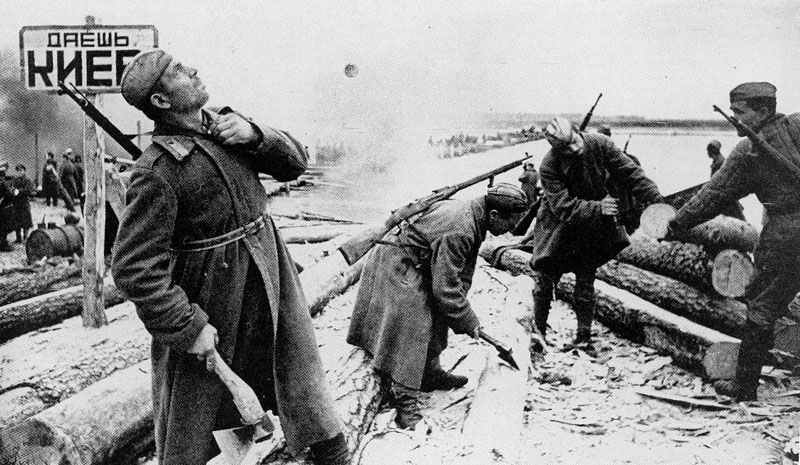 WW2 War Diary for Saturday, October 30, 1943:
Eastern Front
Southern sector: Russians now control several bridgeheads on right bank of Lower Dnieper, together with entire left bank, except for the Nikopol Salient. Axis forces trapped in the Crimea.
Mediterranean
Italy: Germans counter-attack British 8th Army bridgehead over river Trigno.