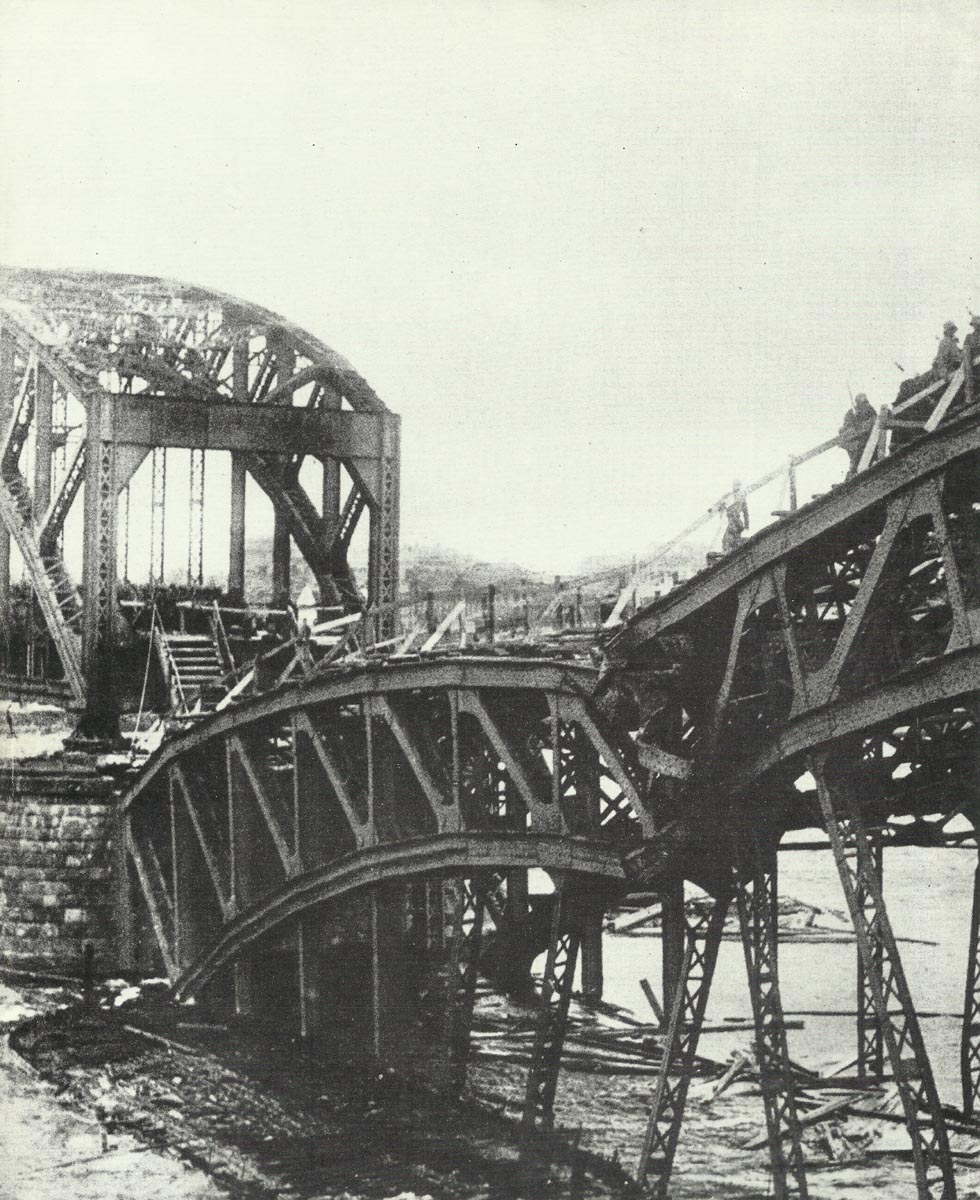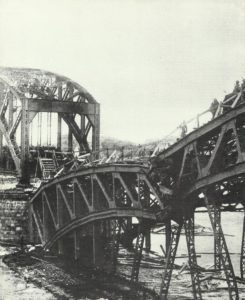 World War One Diary for Saturday, September 1, 1917:
Eastern Front
Baltic Provinces: HUTIER'S GERMAN RIGA OFFENSIVE (until September 5) begins with 2-hour Bruchmueller gas shelling (116,400 gas shells inflict over 1,000 Russian casualties) causing panic. By 0840 hours 3 bridges being built and 2 islands stormed 18 miles east of Riga. 3 divisions cross Dvina in 225 pontoons covered by low-flying aircraft, carve out 7-mile bridgehead by 1035 hours but then halt. Klembovski evacuates Riga bridgehead and Riga until September 2.
Western Front
Britain: Most BEF divisions 2,000 men under strength.
USA: Pershing opens AEF GHQ at Chaumont on upper Marne.
Somme: Germans briefly capture and occupy positions at Havrincourt southwest of Cambrai, but are repulsed on September 3.
Aisne­: Unsuccessful German counter­attack northeast of Craonne, four attacks fail on September 2.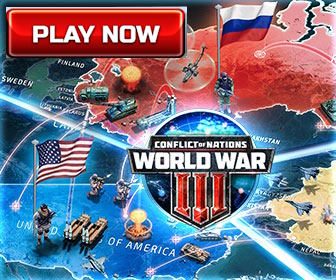 Middle East
Palestine: EEF total ration strength 225,176 including 20,207 Anzac and 19,141 Indian soldiers with 117,449 animals ( August 25) including ­44,502 camels.
Egypt: During September NACB takes over 41 canteens.
Mesopotamia: Turk railway has now only reached Nisibis. During September US Persian Famine Relief Commission arrives in Baghdad (also American oil interests).
Africa
East Africa: Highest British ration strength since December 1, 1916 and for duration of war. 58,317 soldiers (including 22,052 whites and 16,853 Indians) with 38 guns; 140,590 porters; 16,606 animals (August 31, including 6,033 oxen).
Sea War
Britain: During September Royal Navy at last has the efficient H2 mine (copy of German Herzhorn contact mine) in volume production; 12,450 of 100,000 ordered by end 1917, sink 9, possibly up to 16, U­-boats. During September 31 air stations have 190 aircraft and 50 airships for anti U-boat work.
Atlantic: 300 ships sailing weekly in convoys (inward and outward).
North Sea: Grand Fleet's 4th Light Cruiser Squadron and 15th Destroyer Flotilla raid Horn's Reef, drive 4 German minesweepers ashore at Ringkiobing Fjord (Jutland).
Air War
Western Front: In September Royal Flying Corps makes 226 bombing raids (7,886 bombs worth 135t to German 969 bombs) ranges 9539 targets, issues 930 new aircraft, only surpassed in March and May 1918; takes 14,678 photos; 214 personnel killed and missing, second worst 1917 month. During September two German night raids destroy 85 French aircraft in Verdun area. In September US air training school opens at Issoudon.