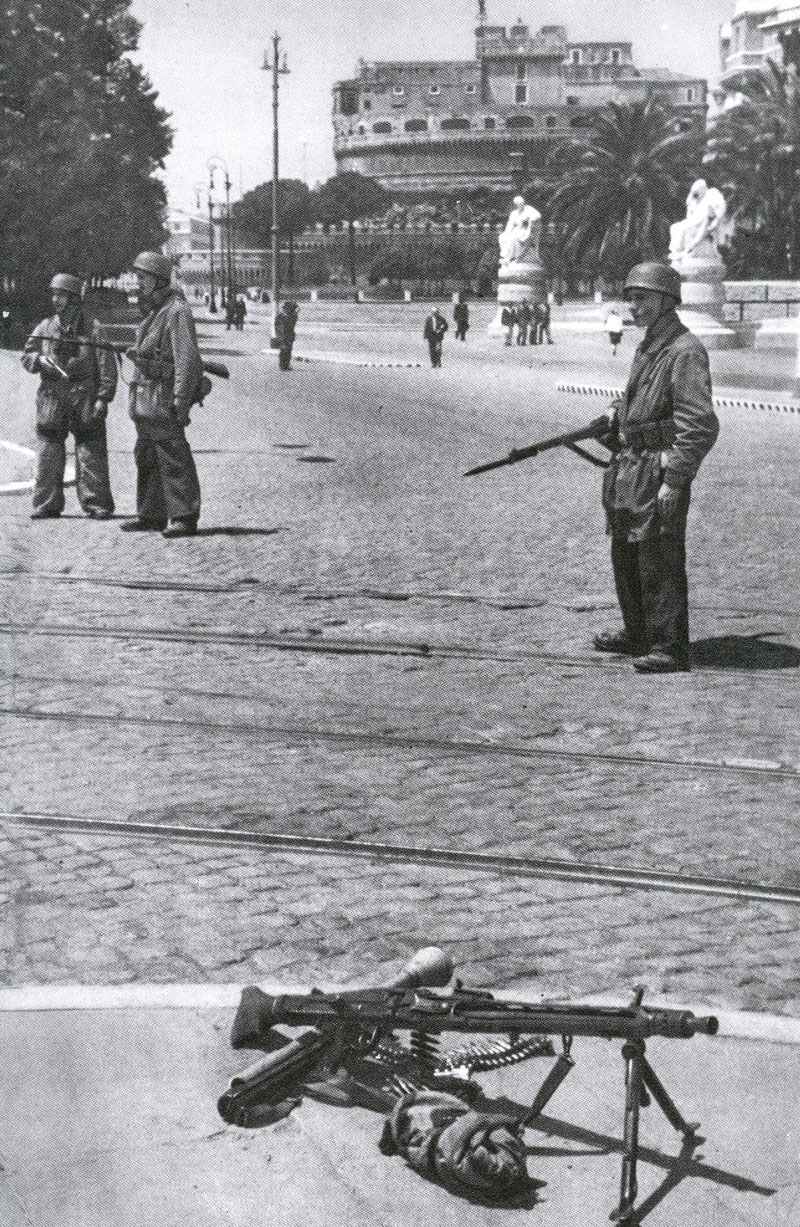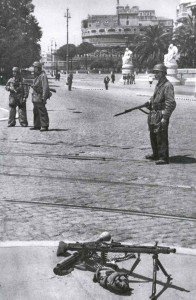 WW2 War Diary for Tuesday, September 10, 1943:
Mediterranean
Italy: British capture Salerno. Germans occupy Rome and disarm Italian armed forces in the North.
Sea War
Mediterranean: Huge crowds watch Italian Fleet enter Grand Harbour, Malta, led by HMS Warspite, Valiant and King George V (Italian ships fly black pennants).
British land on 7 of the Dodecanese Islands in Aegean (September 10-17).
Evacuation of 25,000 German troops from Sardinia to Corsica (thence to Italy by air and sea).
Black Sea: 8,935 Russian Naval Infantry land from 129 small craft at Novorossisk.