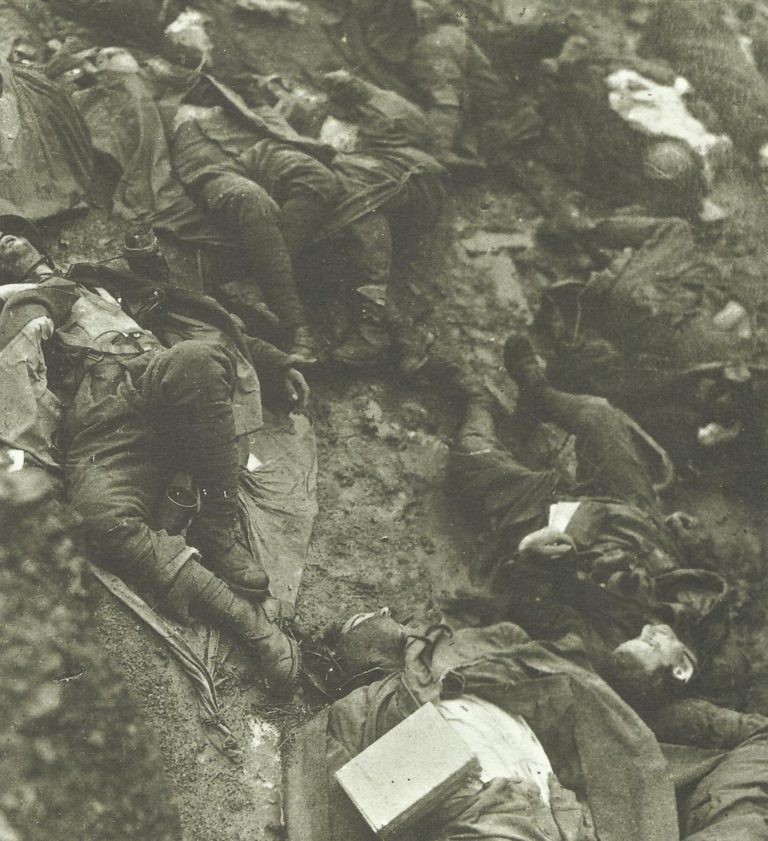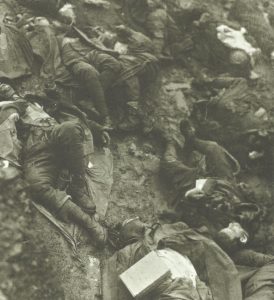 World War One Diary for Wednesday, September 12, 1917:
Southern Fronts
Italian Front: Italian losses since August 10 a record of 166,000 men (18,000 PoWs) so far. Austrians c.85,000 (29,000 PoWs).
Albania: French advance ends after 414 Austro-Bulgar PoWs and guns taken for 175 casualties in 20-mile advance; only real Allied 1917 Balkans success. Essad's Albanians return from Skumbi valley raid with 156 Austrian PoWs on September 20.
Sea War
Baltic: Germans prepare to capture Gulf of Riga Islands by amphibious operation (OHL approve on September 18); High Seas Fleet detaches 2 battle squadrons (10 ships), battlecruiser Moltke, 2nd Scouting Group (light cruisers) and 5 destroyer flotillas (47 ships). Russian warships shell German guns on Courland coast, 19 German trawlers hunt Royal Navy submarine E9 of Pomerania after latter misses 2 merchant ships (another miss on September 13).
Mediterranean: Fiction now ended that U-35, U-38 and U-39 Austrian flag warships at Austrian request.
North Atlantic: HM Submarine D7 sinks U-45 north of Ireland.
Politics
France: Painleve new French Prime minister with Ribot Foreign Minister.
Neutrals
Argentina: Count Luxburg handed passports. Argentine Parliament votes to sever relations (September 19 and 25) despite German apology (September 17) but President disagrees.
Occupied Territories
Poland: Central Powers grant temporary constitution including Regency Council (courts already transferred on September 1).