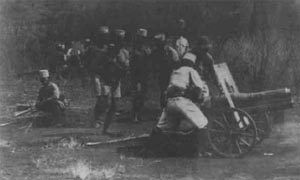 Diary for Tuesday, September 19, 1916:
African Fronts
East Africa: Belgians occupy Tabora (largest inland town) after 400­-mile march, take 2,000 captives and release c.195 interned civilians. 2,700 Portugese invade across river Rovuma, occupy Menasi Bay on September 29. 1st division KAR ford river Mgeta (bridged on September 25) but floods and strong defence restrict bridgehead till December.
Western Front
Britain: Haig submits a request to War Office for 1,000 tanks.
Battle of the Somme: French repulse counter­-attacks east of Clery (night 19/20).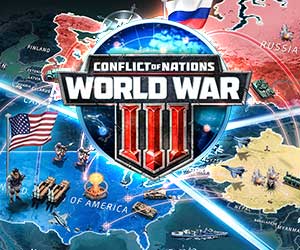 Eastern Front
Brusilov Offensive, Galicia: Shcherbachev's Seventh Army has taken 25,000 PoWs (including 8,000 Germans) and 22 guns since August 31.
Transylvania: Falkenhayn's Ninth Army attacks Rumanian First Army in Merisor defile, drives it south of Petrosani (September 20), but Rumanian 11th Division counter-attack re-enters town (September 25).
Southern Fronts
Macedonia: Serb Drina Division takes Mt Kajmakcalan's 7,769 ft eastern peak but evicted by Bulgars.
Politics
Greece: New Greek PM offers to join Allies and enter war on fixed date as soon as Greek forces helped to prepare.