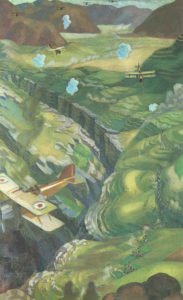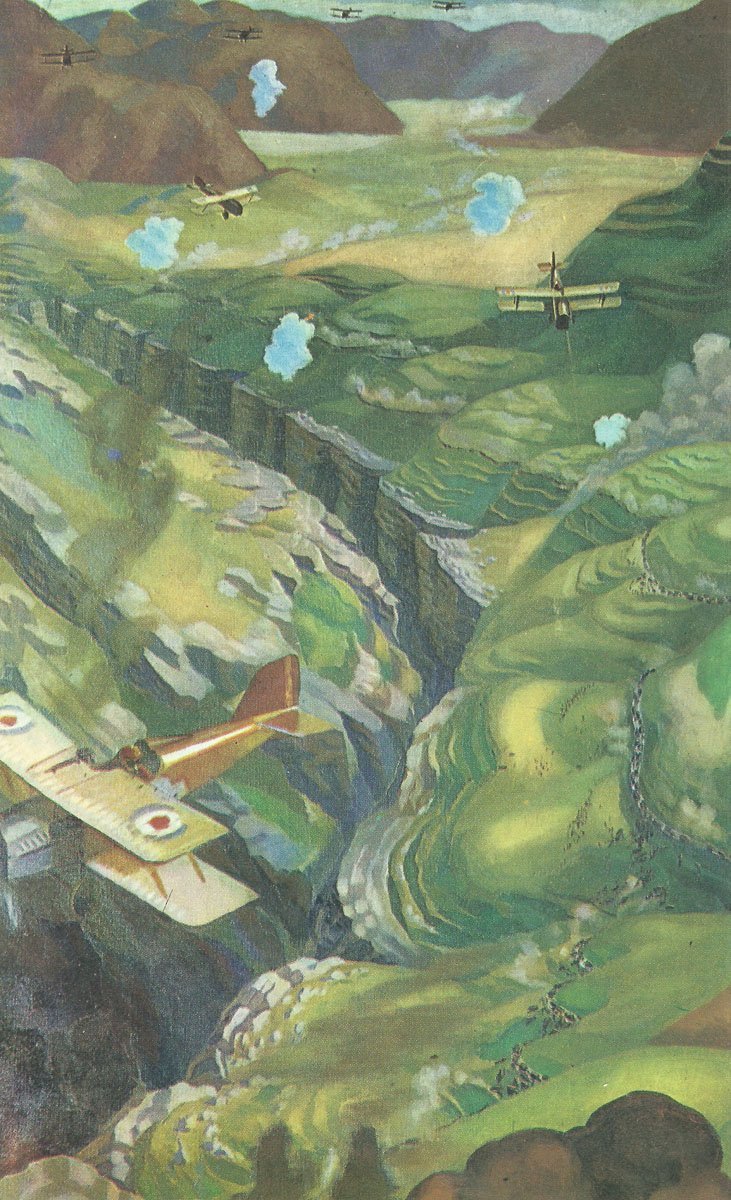 World War One Diary for Saturday, September 21, 1918:
Air War
Palestine – RAF'S MOST DEVASTATING 1914-18 BATTLEFIELD INTERVENTIONS: Bristol Fighters and SE5s (105 planes in theatre) in 4 hours block, massacre or disperse Turk corps column descending to Jordan, 9 1/4t bombs and 56,000 MG rounds delivered in over 84 sorties (2 aircraft lost).
Macedonia: RAF (45 serviceable planes) bomb Bulgars fleeing through Kosturino defile to Lyumnitas, at least 700 killed, 300 wagons destroyed; then attack Kryesna Pass and block Kresni defile (September 28­-29). Total of 782 bombs dropped until September 29.
Middle East
Palestine – Last serious infantry action: 10th Division captures Nablus, where Allenby meets Chetwode. RAF massacre Turk Seventh Army column in Wadi Fara descent to Jordan. Mopping up (until September 24) yields 87 guns, 55 lorries and 842 wagons.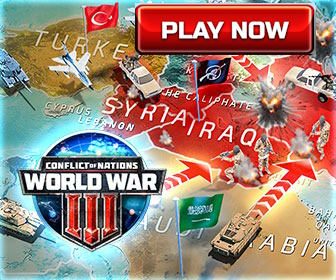 Western Front
Britain: War Minister warns Haig vs heavy casualties due to poor recruiting at home, but the Field Marshal resolves to continue planned offensive.
Cambrai: British 12th and 18th Divisions (with 9 tanks) capture Le Petit Priel farm, east of Epehy. 119 Australians of 1st Battalion refuse to attack and go to rear.
Southern Fronts
Salonika: 2 RAF DH9 observers report 500 Bulgar wagons and lorries in retreat at 1040 hours. Bulgar morale plummets as they burn stores. Italians seize Hill 1050 after 1530 hours, advance 6 miles until September 22. Only 5,000 Bulgar PoWs so far.