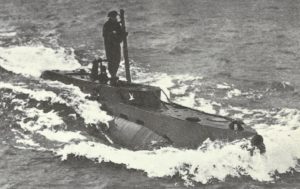 WW2 War Diary for Tuesday, September 21, 1943:
Sea War
Arctic: German battleship Tirpitz disabled by 'X-Craft' (British midget submarines) in Alta Fjord, North Norway.
Pacific: Australian commandos enter Singapore Harbour in canoes and sink 2 Japanese transports (Operation Jaywick).
Mediterranean
Italy: British 8th Army captures Potenza – important road junction in central South Italy.
Eastern Front
Southern Sector: Red Army captures Chernigov.
Home Fronts
Britain: Churchill describes Salerno landings as 'the most daring amphibious operation we have yet undertaken'.