World War One Diary for Saturday, September 22, 1917:
Sea War
North Sea – Only British air kill of a U-boat: Royal Navy Air Service H12 America flying boat (Flt sub-lt N Magor) bombs coastal submarine UB-32.
Channel: Dover Patrol monitor Terror shells Ostend (35 shells), sinks floating dock (and on September 25).
Atlantic: Convoys from Dakar start.
Africa
East Africa – Battle of Bweho Chini: over 1,100 German troops and over 20 MGs (estimate over 340 casualties) just fail to storm sur­rounded Nigerian Brigade camp (134 casualties). Kilwa Force reunited on September 24. Belgians fight at Hyka on river M'kaha.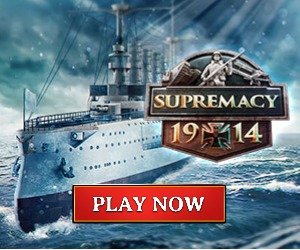 Air War
North Sea: 3 Royal Navy Air Service Sopwith Camel fighters over Dover Patrol destroy, force down or capture 4 German seaplanes from Ostend and Zeebrugge (and on September 25).
Germany: French raid Stuttgart, Trier, Koblenz and Frankfurt.