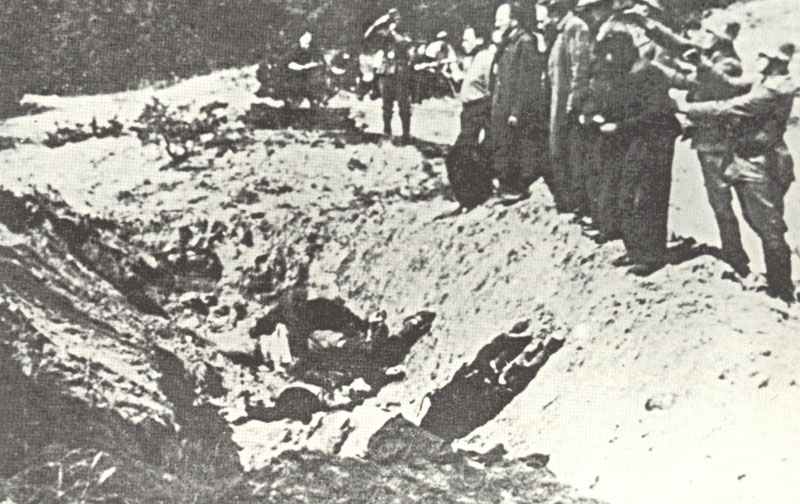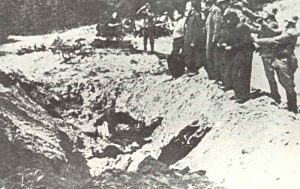 Second World War Diary for Tuesday, September 30, 1941:
Occupied Territories
Russia – BABI YAR MASSACRES: 33,771 Jews killed by SS and Ukrainians outside Kiev (September 29-30).
Eastern Front
Operation Barbarossa – OPERATION TAIFUN ('Typhoon'): Guderian's 2nd Panzer Army spearheads major offensive by Army Group Centre, aimed at capture of Moscow before the winter (2nd, 4th and 9th German armies attack on October 2).
Siege of Leningrad: 200 artillery bombardments and 23 air raids on city in September; 4,409 killed.
Air War
Germany: 72 RAF bombers attacking Hamburg and dropping 85t of bombs.
Sea War
Merchant shipping losses in September 1941: 76 Allied ships with 254,761 tons in Atlantic, 8 Allied ship with 31,091 tons elsewhere.
11 Axis ships with 41,868 tons in Mediterranean.
2 U-boats sunk in the Atlantic, Arctic or Baltic. 65 serviceable U-boats in Atlantic.