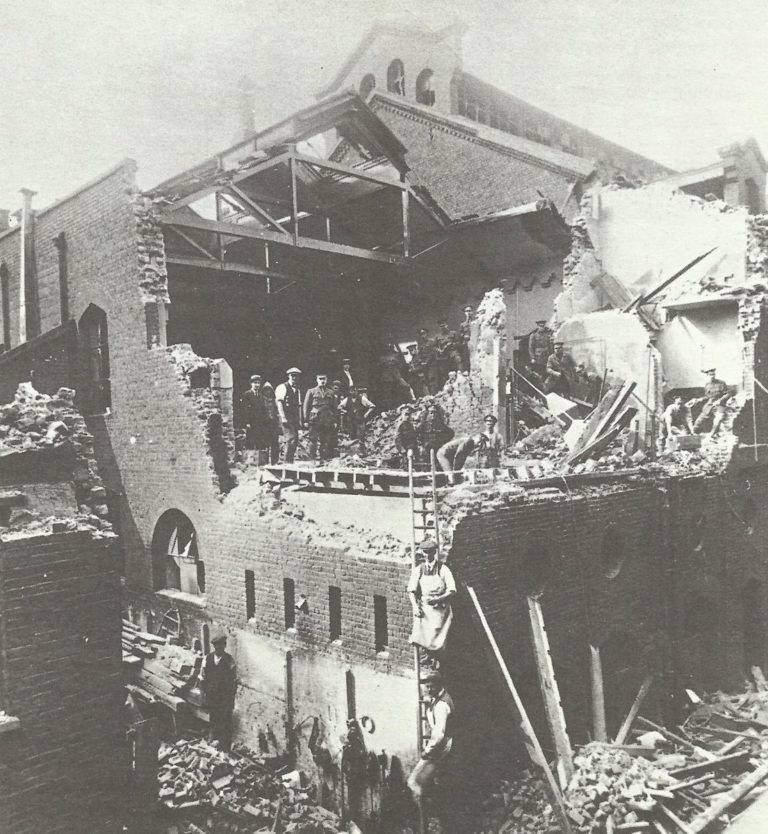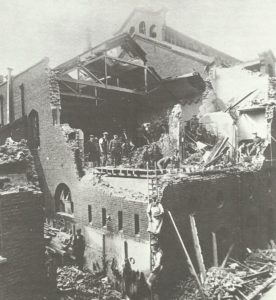 World War One Diary for Tuesday, September 4, 1917:
Air War
Britain: 5 of 11 Gotha bombers sent (1 lost due to anti-aircraft fire) bomb London (night September 4-5, 90 civilian casualties, Cleopatra's Needle scarred). British think 26 raiders bombed, only 2 fighters see them.
Western Front
France: First US fatal land casualties, 13 (4 killed) in air raid on British base hospital.
Verdun: Legion RMLE relieved having captured 680 PoWs, 15 guns and 13 MGs since August 20 (Petain decorates its colours on September 27).
Eastern Front
Baltic Provinces: II Siberian Corps (including women's 'Death's Battalions') counter-attack southwest in Hinzenberg area; Prussian 1st Guard Division later reaches coast, but Russians 30 miles east.
Southern Fronts
Salonika: 200-300 Bulgars (over 15 casualties) on rare raid into British Lake Doiran sector but soon driven out.
Isonzo: Austrian offensive in Mt Hermada seaward sector claiming 6,000 PoWs there and northeast of Gorizia. Italians inland take 1,600 PoWs pushing for Mt San Gabriele.
Sea War
Allied Naval Conference (until September 5) including US Atlantic Fleet C-in-C Admiral Mayo, fixes 9 Mediterranean convoy routes and their priority.
North Sea: ­U-boat (30 rounds) shells Scarborough, 3 killed, 6 wounded.
Indian Ocean: Wolf lays her last 110 mines northwest of the Andamans, not found in 1917.