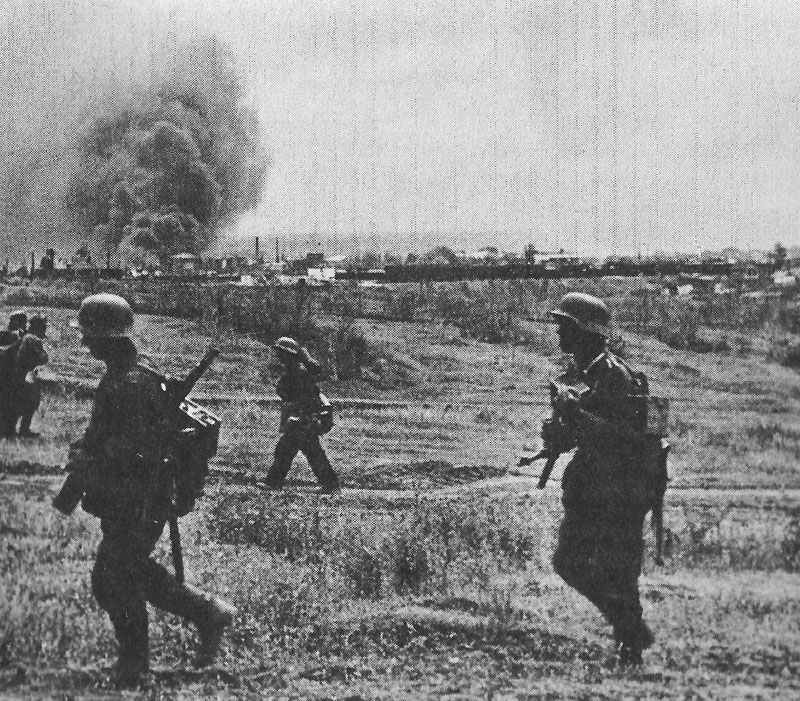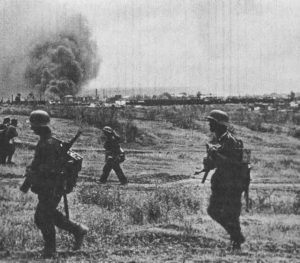 WW2 War Diary for Friday, September 4, 1942:
Eastern Front
Stalingrad: Fierce fighting on outskirts of the city from September 4 to 13: Germans reach then Volga south of city, thereby cutting off Russian 62nd Army.
Air War
Europe: RAF night raid on Bremen; many 4,000-lb bombs dropped.
Eastern Europa: Russian night bombers (1 lost) raid Budapest, Vienna, Breslau and Konigsberg. Damage and casualties at Budapest necessitates immediate introduction of 'black-out'.
Britain: 'Hit and run' raiders bomb and strafe Torquay (1 shot down on beach). At night, leaflets containing photographs of Dieppe Raid dropped on English South coast.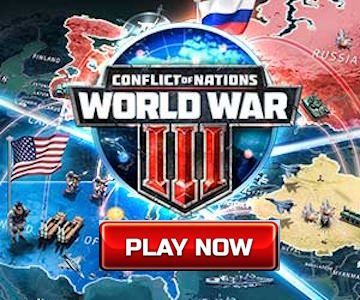 Secret War
USA: First accurate details of performance of Mitsubishi Zero fighter are distributed to US air forces in Pacific. These are based on examination and testing of a crashed Zero (lost June 3, 1942) recovered almost intact from bog on one of the Aleutian Islands.