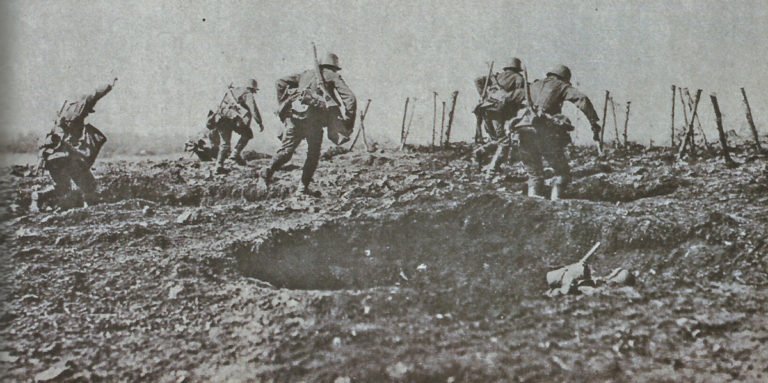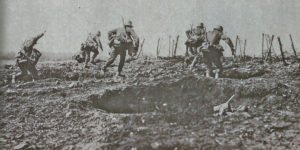 World War One Diary for Monday, September 9, 1918:
Western Front
Germany: Lieutenant-Colonel Wetzell, strategic adviser at OHL, superseded owing to rows with Ludendorff.
Somme: British gain high ground commanding Hindenburg Line north of Havrincourt Wood.
Aisne: Two German counter-attacks at Laffaux fail (and on September 11).
Sea War
North Sea: U-92 sunk on Northern Barrage; coastal subamrine UB-104 on September 19 and high sea U-boat U-156 on September 25.
Home Fronts
Turkey: Constantinople papers state 98 firms worth 16.6 million Turkish Pounds formed during war.
Britain: Register formed for British subjects' claims in Russia (some not compensated till 1987). Churchill writes to Prime Minister on 1919 manpower problems, urges 100,000 men for Tank Corps (55,000 agreed).
France: 2 deputies mortally wounded visiting front.