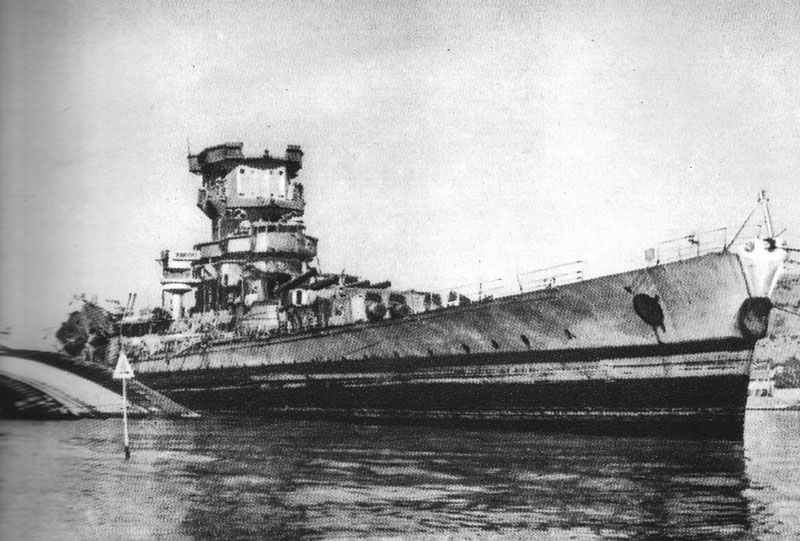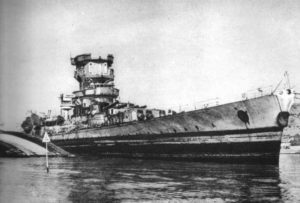 WW2 War Diary for Friday, November 27, 1942:
Sea War
Mediterranean: SCUTTLING OF FRENCH FLEET. German plan to capture fleet intact at Toulon is foiled by Admiral de Laborde, who orders all crews to destroy their ships. 2nd SS Panzer Division races belatedly to the naval base, while German aircraft drop mines and flares. Ships sunk including battlecruisers Dunkerque and Strasbourg, battleship Provence, cruisers Algerie, Colbert, Dupleix, Foch, La Galissonniere, Marseillaise and Jean de Vienne, 30 destroyers, 16 submarines and seaplane carrier Commandant Teste. 4 submarines escape; Iris to internment in Spain and the 3 other subs to North Africa.
Italian Navy subsequently salvages and repairs 5 destroyers
Air War
Norh Africa: Heavy RAF raid on Tripoli.
Southeast Asia: US B-25 Mitchell bombers and P-40 fighters hit docks and shipping at Canton (China) and rout defending Japanese fighters.