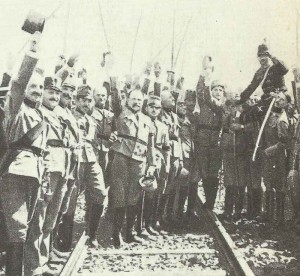 World War One Diary for Sunday, July 26, 1914:
POLITICS: AUSTRIA
Austria begins to mobilize 8 corps on Russian frontier. Count Berchtold adopts German idea of immediate war declaration despite CoS Conrad saying no full invasion of Serbia possible for several weeks.
POLITICS: MONTENEGRO
Montenegro orders mobilization.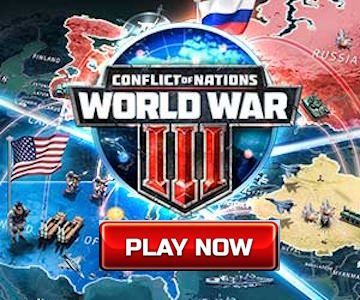 POLITICS: GERMANY
Germany threatens mobilization as Russia continues preparations, asks Britain and France to quieten her.
The Kaiser and the German fleet return from Norway.
Moltke drafts German ultimatum to Belgium, sent to Brussels Ambassador (July 29) to be delivered when instructed.
POLITICS: RUSSIA
Sazonov sees Austro-German Ambassadors to try direct talks with Vienna.
Russia says she will mobilize against Austria if latter invades Serbia.
POLITICS: BRITAIN
British Foreign Minister Sir Edwar Grey suggests London conference of uninvolved Great Power ambassadors.
At 16:00 First Sea Lord countermands British Fleets' dispersal after naval review.
King George V sees Prince Henry of Prussia, latter convinced that Britain will remain neutral.
IRELAND
'Bachelor's Walk Massacre': Gun-running riot at Howth near Dublin when mob stones troops returning from capturing arms at Howth. 4 civilians killed and 38 wounded.
POLITICS: FRANCE
German Ambassador Schoen visits Quai d'Orsay to try to moderate French position.