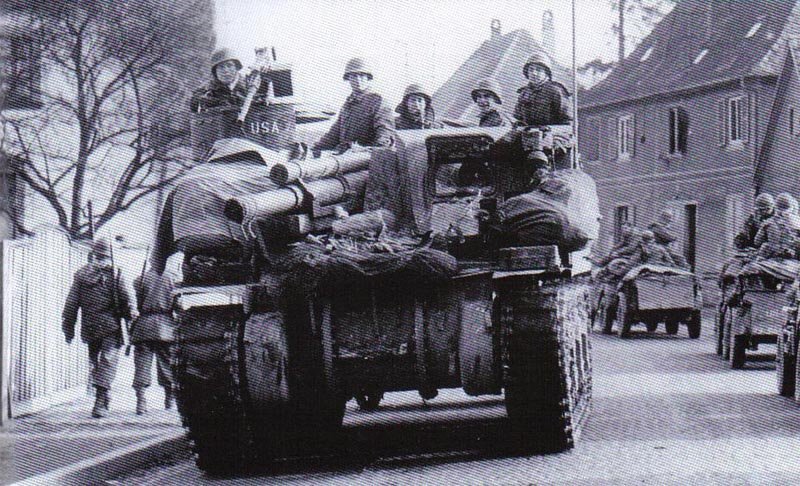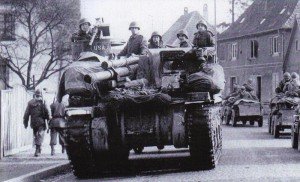 War Diary WW2 for Monday, December 11, 1944:
Western Front
US 7th Army enters Haguenau (Alsace).
Air War
Europe: 2,000 bombers of 8th and 15th USAAFs attack rail targets in Germany and oil plant and ordnance depots near Vienna. 882 t bombs dropped by USAAF on Frankfurt (Main).
Sea War
U-365 and torpedo planes attack Arctic convoy RA. 62. Destroyer Cassandra damaged; U-boat sunk.