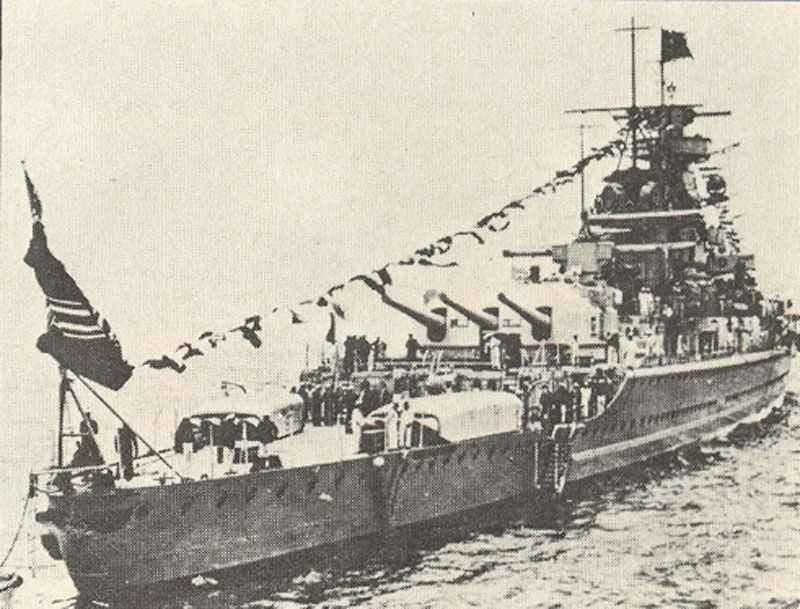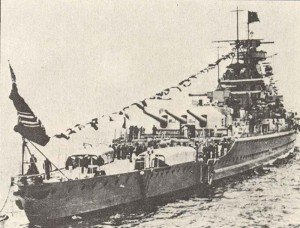 War Diary WW2 for Wednesday, December 13, 1939:
Sea War
Atlantic – BATTLE OF THE RIVER PLATE: British cruisers Exeter and Ajax and NZ cruiser Achilles intercept pocket-battleship Admiral Graf Spee off Plate Estuary, South America. All ships are damaged: Exeter retires to Falkland Islands and is replaced by cruiser Cumberland. Admiral Graf Spee (96 casualties) puts into Montevideo for emergency repairs. Pursuers wait outside Uruguayan territorial waters.
North Sea: Royal Navy S class sub Salmon damages German cruisers Leipzig and Nürnberg in Heligoland Bight.
Finland
Winter War: First shipment of French arms leaves for Finland.
Politics
League of Nations adopts resolution condemning Russian aggression and calls upon all member states to assist Finland.