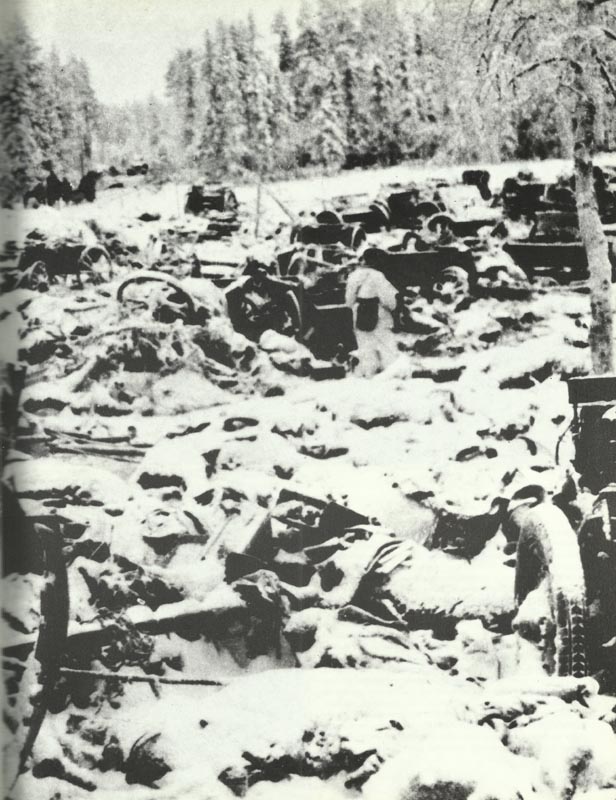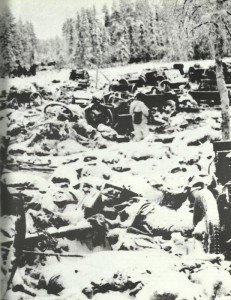 War Diary WW2 for Friday, December 15, 1939:
Finland
Winter War – Battle of Suomussalmi: Finns destroy 163rd (Tula) Division and 44th motorized Division in the 'Waist'. Russian losses: 6,000-plus killed, 1,800 PoWs, 54 guns, 97 tanks, 420 vehicles and 1,170 horses (ends January 5, 1940).
Western Front
Prime Minister Chamberlain visits the BEF.