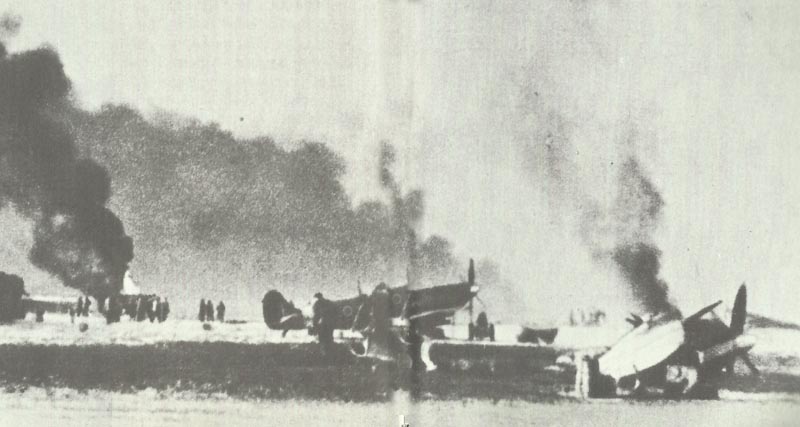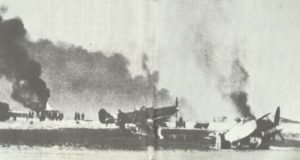 War Diary WW2 for Monday, January 1, 1945:
Air War
Europe: 800 German fighter-bombers carry out massed low-level raids on Allied airfields in Belgium and Holland (Operation Bodenplatte or Hermann). British 2nd TAF loses 144 planes and US 9th TAF 75 planes. Many inexperienced German pilots crash or were shot down by friendly anti-aircraft fire (188 fighters lost).
4 Mosquito squadrons toss 4,000-lb DA bombs into railway tunnels east of the Ardennes.
De Havilland Mosquito bombers of 'Light Night Striking Force' carry out first of 67 raids on Berlin during January-April 1945 – only 14 planes lost; 1,459 x 4,000-lb bombs on target.
Western Front
German offensive (Operation Nordwind) towards Strasbourg, halted 21 km away on January 12.