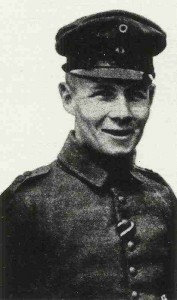 War Diary World War One for Friday, January 29, 1915:
Western Front
Flanders: British repulse attack at Culnchy near La Bassee.
BEF CoS Sir A Murray goes home, replaced by able QMG Robertson rather than French choice Wilson.
Aisne: German attempt to cross river near Solssons.
Argonne: lieutenant Rommel wins Iron Cross 1st Class by capturing 4 block­houses with his platoon and beating French battalion counter­attack.
Eastern Front
Carpathians: Heavy fighting between Dukla and Wyszkow Passes; Russians giving way to German-Austrian Südarmee.
Sea War
Irish Sea: U21 (Hersing) shells Barrow-in-Furness and sinks 4 (3 British) merchantmen next day.
Home Fronts
Britain: Lloyd George to Churchill: 'Are we really bound to hand over the ordering of our troops to France as if we were her vassal ?'