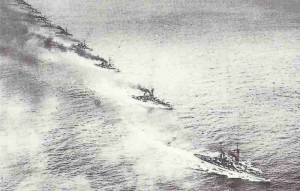 War Diary of World War One for Sunday, November 1, 1914:
Sea War
Pacific – Battle of Coronel: Cradock's outgunned cruiser squadron defeated by Spee's squadron (3 men wounded from 6 minor hits) off Chile but at a cost of nearly half their ammunition. First major British naval defeat since US L Chamlain victory from 1814. Flagship Good Hope and Monmouth sunk (1400 dead), Glasgow (5 hits) and AMC Otranto escape.
Britain: Royal Navy reintroduces mines for harbor defense with special RM submarine miner corps to operate them.
Aegean: 2 Royal Navy destroyers sink Turk minelayer Berika and gunboat Zafer in Smyrna harbor.
Western Front
Flanders: Messines and Wytschaete taken by Germans, but held a mile west by French 32nd Division. End of gallant 48-hour stand by British cavalry at Messines. Kitchener meets Joffre and Foch at Dunkirk, former says a million men in France within 18 months.
Hitler promoted Gefreiter (lance-corporal).
Artois: Germans begin to use grenades in Vimy sector during November.
Eastern Front
Hindenburg made C-in-C German Eastern Front (HQ at Pozan in November).
All Russian 8-gun battery's reduced to 6 (divisions have now 36 and not more 48 guns each).
Poland: German retreat ending behind ravaged country, 40,000 casualties since September 28.
Middle East
BRITAIN BEGINS HOSTILI­TIES AGAINST TURKEY.
Syria: Turk Fourth Army formed at Damas­cus to act against the Suez Canal.
Politics
TURKEY DECLARES WAR ON ALLIES. HM Ambassador leaves Constantinople.
Persia: Government declares neutrality.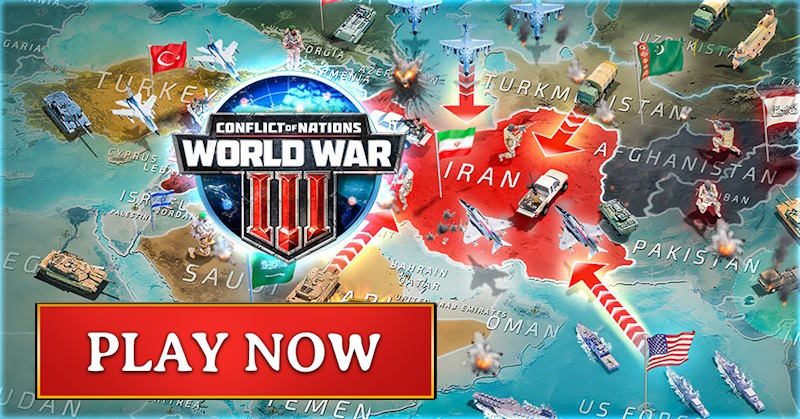 Air War
Germany: Grand Admiral Tirpitz advocates mass firebomb raids on London. During November German long-range bomber squadron formed at Metz, code-named Brieftauben-­Abteilung Metz or BAM ('Metz Carrier Pigeon Flight').
France: Paris air defense or­ganization created during November at Bourget with 13 aircraft and 2 x 75 mm anti-aircraft guns (34 AA guns in March 1915).
Southern Fronts
Serbia: Serbs abandon Macva plain in northwest for foothills of Cerrange.
Home Fronts
India: Viceroy declares 200,000 troops overseas in 5 theaters of war.
Australia: Anzacs (38 transport ships with 5 escorts) sail from Albany and arrives at Colombo on November 15.
Austria: 1st War loan.
Neutrals
Switzerland: Lenin writes 'The epoch of the bayonet has begun', civil war must emerge in Russia.