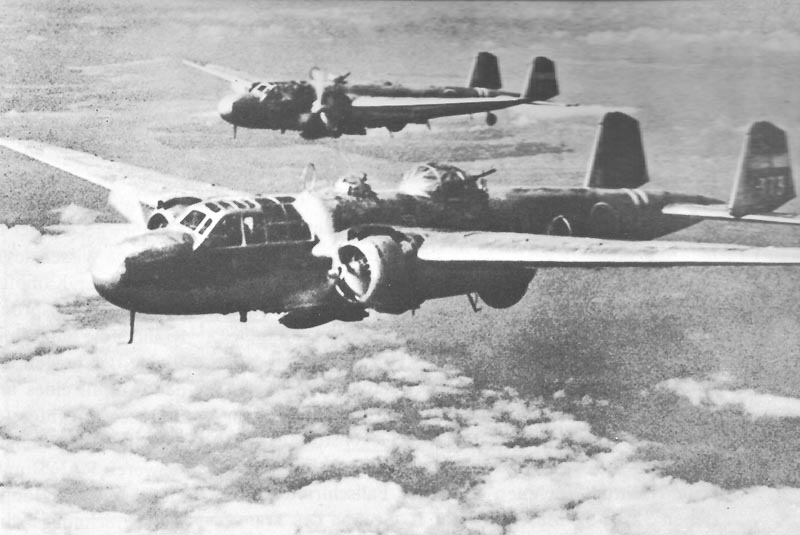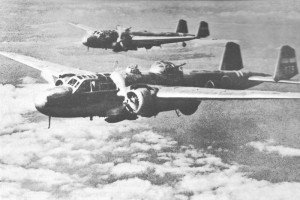 War Diary for Monday, November 27, 1944:
Air War
Germany: Very heavy day and night raids on marshalling yards in Western Germany. Freiburg severely damaged in night raid.
Pacific: Second B-29 Superfortress raid on the Musashi plant, Tokyo. Japanese retaliatory strike against Saipan base. Kamikazes attack US battleships in Leyte Gulf.
Sea War
Prison ship Rigel, carrying 2,248 Russian PoWs, sunk by British carrier planes off Norway (only 415 survivors).
Home Fronts
Britain: 4,000 t. bombs explode in underground dump at Hanbury, Burton-on-Trent, killing 70 people and hundreds of cattle.
USA: USA-Secretary of State, Cordell Hull, resigns because of ill-health; replaced by Edward Stettinius.